All Access
TV Music: The Two Times "Anything Could Happen" Was Perfect and One Time It Wasn't
Everyone wants a piece of Ellie Goulding's song—find out who did it justice.
PHOTO FOX Broadcasting, Tumblr
Ellie Goulding's "Anything Could Happen" is golden—uplifting but not barfy cheesy, sweet but not cloying, catchy but general enough to fit any situation. So of course TV shows have used it, to varying degrees of success. Take a look: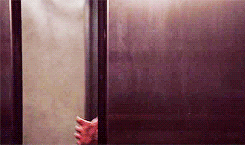 (via thebishopss.tumblr.com)
New Girl
Nick holding the elevator doors open just as the song comes on—HOLY SHIZNIT. But I'm getting ahead of myself. Last week's "Virgins" episode had the gang talking about their firsts, with a special participation by the adorable Dylan O'Brien (Stiles on Teen Wolf). Told in flashbacks, it was hilarious and easily the best episode this season IMHO. By the end of the episode, Jess is on her way to meet her first—BUT NOT IF NICK CAN HELP IT! Nick and Jess aren't my OTP, so I think I can say this objectively: that moment when he holds the elevator and carries her is perfection doubly perfected by the perfect use of the song. "Let's not think about it." Real smooth, Miller.
ADVERTISEMENT - CONTINUE READING BELOW
CONTINUE READING BELOW
Recommended Videos
Curious about what they were like as UP students?
Usual floods will soon be a thing of the past.
Loisa's house garnered mixed opinions from netizens.
'Jowa, jowa, jowa.' --Teddie
And the role of Good Boy goes to...
They were once Green Archers.
South Korea's revised law will give pop culture artists a chance to delay their military service.
According to a new study.
"I love that I am trans. And I love that I am queer."
It's not just about your face shape!
From The Candy Bulletin Community