Troye Sivan is undoubtedly one of the biggest stars of our generation. Yet in the dimly-lit dressing room of a studio, he's surprisingly humble.
"Hi, I'm Troye," he says, shaking hands all around, his entire being a frenzy of nervous energy. "Thank you for being here. It's so great to meet you."
The sweet, blue-eyed South African-born Australian YouTuber captured the hearts of many in 2012, when he first began uploading videos. Since then, Troye's fanbase has grown—and with good reason. Multi-talented, he has acted (yup, he played young Wolverine in X-Men Origins!) and sung (he was on Australian Idol as a kid!). Most recently, he's released two critically-acclaimed EPs, TRXYE and Wild, as well as album Blue Neighborhood—and unsurprisingly, fans are clamoring for more.
ADVERTISEMENT - CONTINUE READING BELOW
But perhaps one of the best things about Troye is his being an outspoken supporter for LGBTQ+ rights. He famously came out to his fans in a 2013 YouTube video, candidly sharing how he came out to his parents a few years back, encouraging not only pride in today's youth, but also acceptance of the LGBTQ+ community. Since then, his music videos have contained LGBTQ+ relationships, and one time at a concert, he even helped a fan come out to her mom.
ADVERTISEMENT - CONTINUE READING BELOW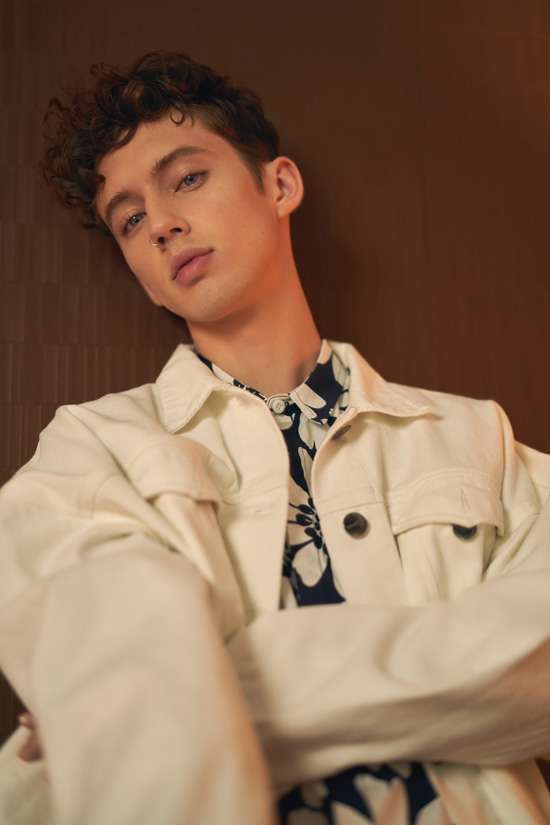 With his reach and influence, it's no surprise Troye was tapped by SM Youth to be the face of their new clothing line, SMYTH, flying here for a day to have the photo shoot. And we here at Candymag.com got the amazing opportunity to catch up with him!
ADVERTISEMENT - CONTINUE READING BELOW
Welcome to the Philippines! So what are you loving about the country so far?
"Thank you! The people—yeah, I've only been here for a few hours but everyone's so warm and so lovely and kind, and I'm absolutely floored by how nice everybody is. I can't wait to come back—actually, yeah, I want to come back and play some shows super soon." 
You've been hailed as an unspoken supporter or representative for LGBTQ+ rights. So how do you feel about this responsibility?
"I'm really, really honored that you see it that way—you know, as a responsibility—as some sort of 'role model' role. It's one that I take really, really seriously...but it's also one that I think I kind of try my hardest. I think the best thing for me to do is to just live my life truthfully and honestly, and do everything that I want to do anyway because I think representation is so important, so if everything goes to plan, and I'm like some super successful musician my entire life and get to do all these cool stuff while being openly gay and happy, that I think would be an ultimate achievement as an activist or whatever, you know.
ADVERTISEMENT - CONTINUE READING BELOW
"So that sort of goal, and on top of it [all], trying to emphasize the voices of those who need it most. Those are kind of like my goals and responsibilities that I take very seriously."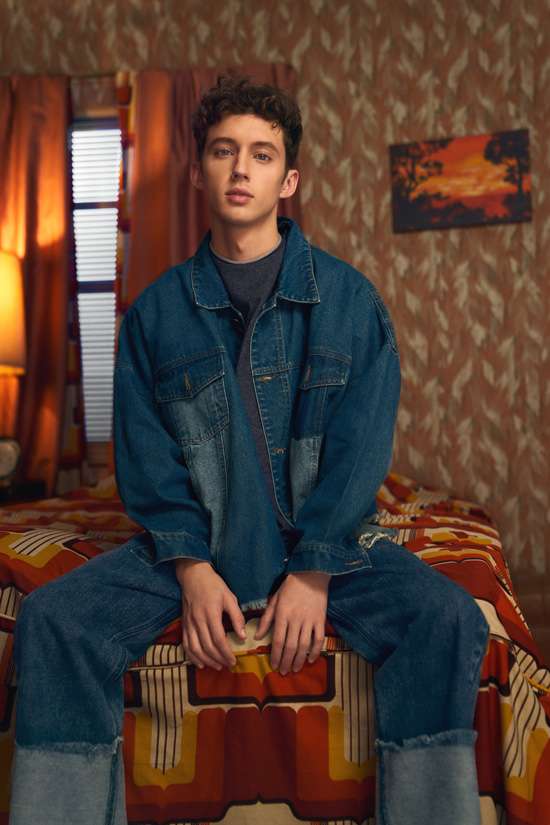 You've gained millions of views and followers on YouTube, you've released critically-acclaimed music records, and you've acted in movies and the like. So what path are you taking right now? For the benefit of your fans, are you in the studio working on a new album?
ADVERTISEMENT - CONTINUE READING BELOW
"I am definitely working on a new album! Yeah, I've been writing for a couple of months now, and just having the best time doing it. It's so fun, I'm so proud of what I'm making already, and I'm trying to keep myself at bay because I don't want to get myself too excited because it's still probably a way's away.
"But yeah, I just can't wait for everyone to hear this album. I feel like it's the album I have always wanted to make. I feel like it's the one that I wanted to make when I was making Blue Neighborhood. For someone I didn't know how to, I sort of landed on Blue Neighborhood, which I'm really proud of. But now I feel like I understand the whole process of everything, of what I originally kind of intended on working."
Since you're representing the youth now for the brand, what's your advice for people who are struggling with their sexuality and coming out?
ADVERTISEMENT - CONTINUE READING BELOW
"I would say try and relax, because I think it's really easy to freak yourself out, and just have faith that the things will get better. I think it's easy when you're young to feel unaccepted, to feel like your entire world is like ending. But know that there are people everywhere who will accept you just the way that you are. So it's just about having the patience and confidence to stick with whatever tough times you're going through, so you will find yourself in a better place. And you will find yourself in a better place. Just, yeah—try and relax and have patience, and give yourself time." 
On SMYTH—have you seen the collection? And if so, did you have any say in the collection, like your own signature or personal style?
"Well, I got to see it today while we were shooting and yeah, I loved all the clothes. And the way they styled the shoot was interesting as well—yeah, it was a really, really good time. All of the clothes I get to take home, so I have to like, buy extra suitcases! So yeah, it was really fun—I get to take all of it home!"
ADVERTISEMENT - CONTINUE READING BELOW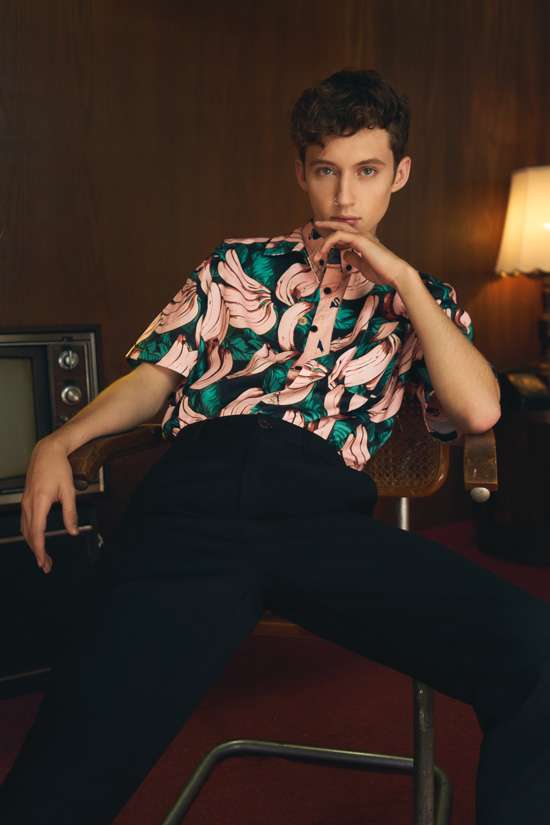 Final question: Is there anything that you want to say to your Filipino fans?
"I see you guys, and I'm blown away by the support and the love. And I mean this with every cell in my being. I can't wait to come and probably hang out, and when I have some time, play some shows, and yeah—just like hang out and have a look around."

ADVERTISEMENT - CONTINUE READING BELOW
Troye Sivan's SM Youth Collection, SMYTH, will be available in all SM stores starting today, July 24.