Have you ever had a hobby that made you happy despite all the hardships you go through in life? When school gets too stressful, you turn to your favorite pastime to cheer you up. That is exactly what the Trese graphic novel—the material the new Netflix animated series is based on—is for its creators, Budjette Tan and KaJO Baldisimo.
In a roundtable interview with Summit Media editors featuring Jay Oliva, Tanya Yuson, Budjette, and Kajo, aka the creatives behind the Trese animated series, the two OG creators told Candy what working on Trese all those years ago meant for them as people who work full-time jobs. 
What Trese means for Budjette Tan and KaJO Baldisimo
Both KaJO and Budjette worked in advertising when they first started Trese. For KaJO, lunch breaks meant working on the Trese komiks, and it was a way for him to de-stress from his day job. "For me, personally, I just don't want to go crazy in my day job. Making comics has always been exciting, so when Budj [Budjette Tan] agreed to do it, then that made me happy because that means I have an hour to spend on something I really, really love. That made the day job bearable," KaJO explains.
ADVERTISEMENT - CONTINUE READING BELOW
ADVERTISEMENT - CONTINUE READING BELOW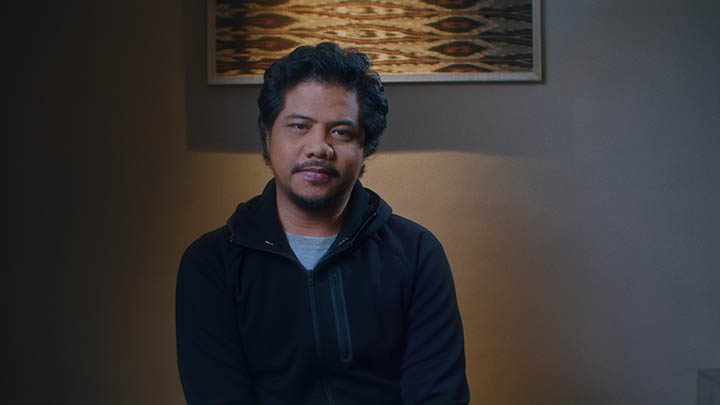 Budjette, on the other hand, worked on his stories after work hours or during long, vacant moments of waiting at work. "I did it at night after work or while waiting for my art director, back during the good old days of print, when you had to wait for the final art of your print ad. That took hours to do. So yeah, you end up spending late nights at the office. In between those hours of waiting, or after everything's done, when everyone's going home, that's when I started to write," Budjette says.
ADVERTISEMENT - CONTINUE READING BELOW
Everyone has that one thing that keeps their spirits high, regardless of how ~unproductive~ it may seem to other people. Trese, for both of its creators, was an outlet that let them decompress from the highly competitive industry they work in. "As KaJO said, there was just something fulfilling about doing something for ourselves, even though it was tiring and it would take another hour, and that would mean not being able to go home as early as possible. But you know, holding that first photocopied issue of Trese just felt, you know, it was a very happy moment. Even though we didn't know where we were going to sell it, we didn't know if it was going to get bought by people," Budjette shares.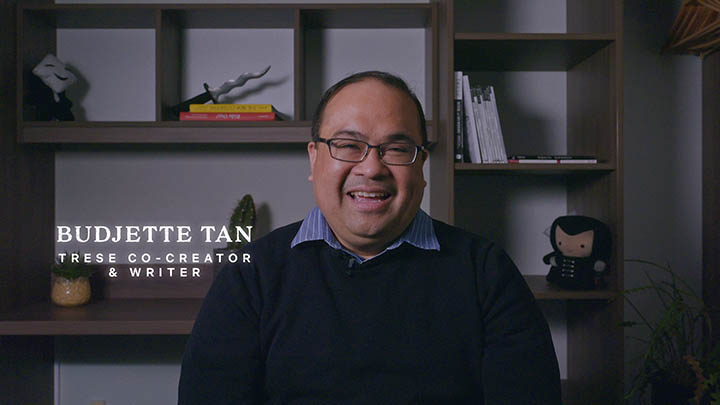 ADVERTISEMENT - CONTINUE READING BELOW
As it turns out, Trese went on to win the Philippine National Book Award for Best Graphic Literature in 2009, 2011, and 2012. Even critically acclaimed author Neil Gaiman, the mastermind behind Coraline, American Gods, and Stardust and a personal inspo for Budjette, has read the Filipino-made komiks and recommended it to his own readers.
"It was just a happy moment that, 'Look, take a look at this, we've done something that we like and that we approve of,' and it was painless unlike our day jobs," Budjette jokes.
Despite the stress from their respective jobs, both Budjette and KaJO acknowledge that working in advertising, in some ways, paved way for how Trese turned out. In the same roundtable interview, Budjette says, "For me, personally, I learned a lot from advertising. And I'm still learning... I think advertising is what gave me and KaJO that discipline to get things done fast and come up with ideas fast. Working in advertising, I learned a few tricks and I think it served me well."
ADVERTISEMENT - CONTINUE READING BELOW
To date, both Budjette and KaJO still work day jobs, but the dream is to one day work full-time as creators. Hopefully, the success of Trese is one step towards that path for both of them.
Trese is curerntly one of the most talked about topics on social media, starting conversations about Filipino talent and introducing Filipino folklore and culture on a global stage. The animated series is among the Top 10 most watched shows in 19 countries when it first dropped, including Canada, USA, Germany, and Singapore, among others. Naturally, it landed at the number one spot in the Philippines.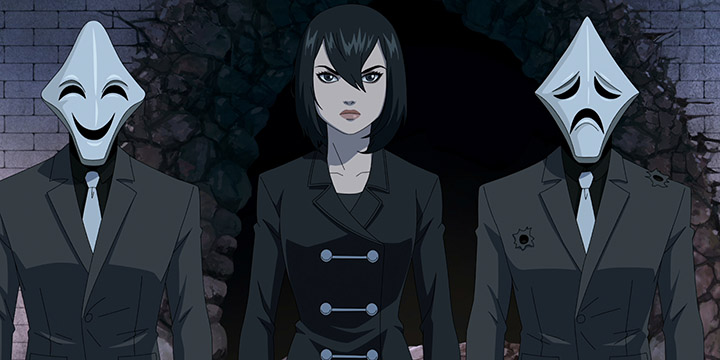 ADVERTISEMENT - CONTINUE READING BELOW
The English cast is led by Shay Mitchell, Griffin Puatu, Matt Yang King, Jon Jon Briones, Manny Jacinto, Dante Basco, and Darren Criss. The Filipino cast is composed of Liza Soberano, Simon dela Cruz, Apollo Abraham, Christopher Carlo Kaling, and Christian Velarde, to name a few. Aside from English and Filipino, the dubs are also available in Japanese and Spanish.
Watch Trese on Netflix here. 
***
#WATCHCANDY: Subscribe to Candy Magazine on YouTube and follow @candymagdotcom on Tiktok for guides to college life and beyond.
Candy is now on Quento! Click here to download the app and enjoy more articles and videos from Candy and your favorite websites!