You've proabably seen To All The Boys: P.S. I Still Love You on Netflix  by now (perhaps more than once). If not, we suggest you bookmark this article and save it once you've seen the movie because – spoilers ahead! Whether you're #TeamPeter or #TeamJohn, we're sure you loved every scene, cried at some parts, and rooted for Lara Jean as she dealt with the ups and downs of being in an official relationship.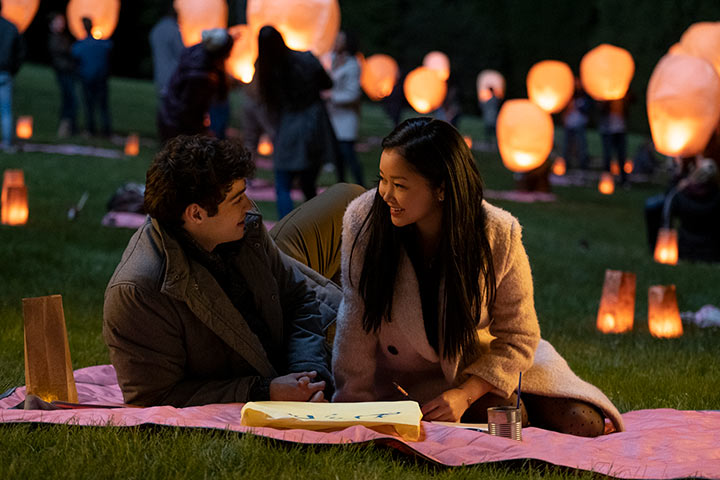 ADVERTISEMENT - CONTINUE READING BELOW
From the kilig interactions between the film's leads to the soundtrack which featured Blackpink's "Kill This Love," there are so many things to love about P.S. I Still Love You. With the addition of Jordan Fisher, Ross Butler, and veteran actress Holland Taylor to the cast, we're sure lead stars Lana Condor and Noah Centineo had a blast filming the movie. In fact, Noah said they're all friends and they were hanging out on the set. While we're all heartbroken with the cancellation of Lana and Noah's fan meet in Manila (health and safety first!), we got a few fun facts about the movie – from LJ & PK themselves – that will surely make you schedule a re-watch, stat!
ADVERTISEMENT - CONTINUE READING BELOW
There are unscripted moments in the movie.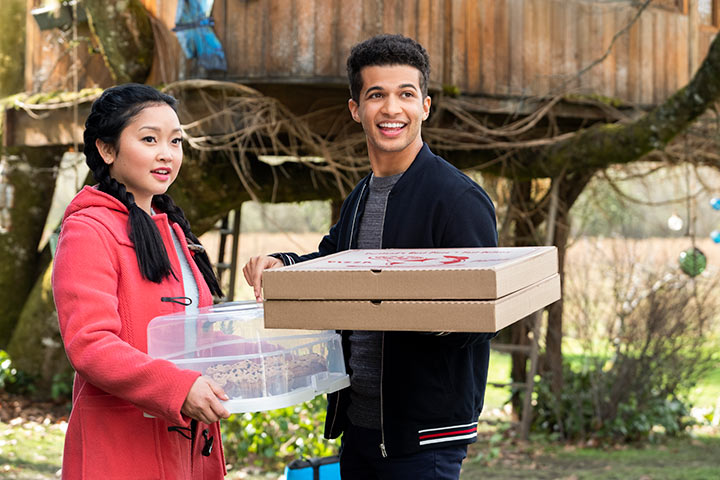 ADVERTISEMENT - CONTINUE READING BELOW
We all fell in love with *that* unscripted back pocket spin in the first movie, but in the second one, the unscripted bit is far from romantic. In the scene where Lara Jean and Peter are fighting in the treehouse, throwing down the pillows was not in the script. "She's throwing down things at him, I was just frustrated. That was fun for me," Lana shares. Here's another trivia: Most of Trevor's (played by Ross Butler) lines were improvised.
Lana underwent hundreds of hours of fittings for Lara Jean's wardrobe.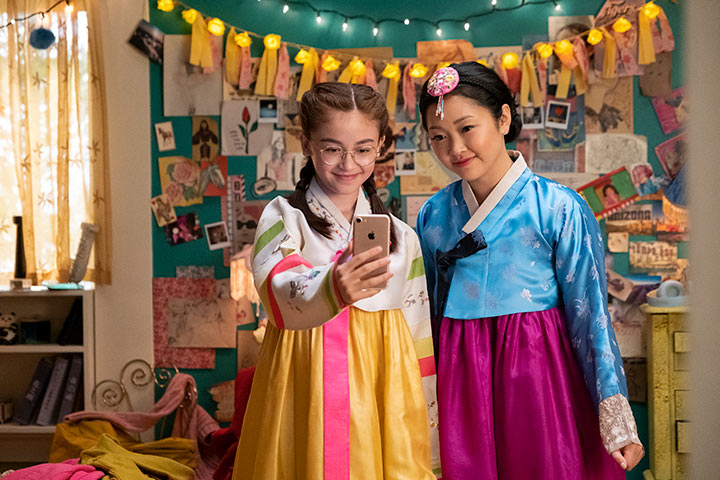 ADVERTISEMENT - CONTINUE READING BELOW
Lara Jean's outfits are always #winning and somehow easy to cop. For the second movie, Lana admits she had to go through hours of fittings to make sure LJ's style is on point. "When we did the sequel, we were super conscious of Lara Jean's style and her wardrobe. I literally would fit every single day to make it perfect," she recalls.
Ross Butler likes to tell riddles!
Who knew cutie Ross loves riddles? Lana and Noah shared that they passed the time playing riddle games. In fact, in the scene where Lara Jean and Lucas are talking at a party, they were all trying to figure out Ross's riddles. Lana was even thinking about one riddle during a take! How adorable is that?
Lana enjoyed working with Holland Taylor.
In P.S. I Still Love You, LJ volunteers at Belleview, the retirement villa where her sister Margot also volunteered before graduating. There she meets Stormy, one of the residents played by Holland Taylor. While they made changes from the book, Stormy still played a huge part in PSISLY. "Working with her was fantastic, I learned so much from her. She's a living legend. She would give so much to me…she taught me a lot about set etiquette and it was inspiring to work with an actress who is so seasoned. She's amazing," shares Lana.
ADVERTISEMENT - CONTINUE READING BELOW
Lana loves BLACKPINK, and Noah can sing "Kill This Love" NBD!
We all had LAUV's "I Like Me Better" on loop when TATB came out, and in true TATB fashion, the second movie also has a killer soundtrack. In the scene before the couple's big confrontation scene, BLACKPINK's Kill This Love played in the background. Lana and Noah both agreed that it's the perfect song choice. "I love BLACKPINK so much so I'm so excited when they put it and it's perfect! I'm a huge BLACKPINK fan," Lana exclaims. She was recently in Korea and she shared that Jennie of BLACKPINK even DMed her!
"All the songs just kinda fit perfectly together… I think the two songs that stick out are different from the overall tone of the film and these are BLACKPINK's song, then you have Purple Hat by Sofi Tukker at Belleview, which is absolutely one of my favorite songs," adds Noah. You'll be glad to know that Noah can sing Kill This Love with aplomb – including the drum parts!
ADVERTISEMENT - CONTINUE READING BELOW
Being brokenhearted before helped Lana and Noah worked on their breakup scene.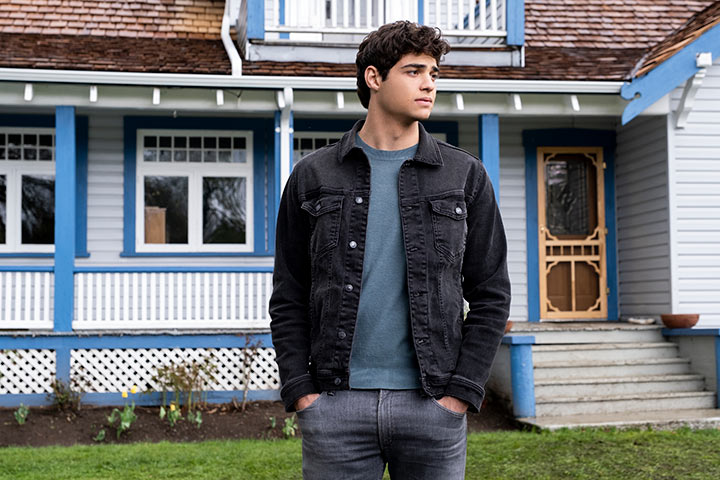 "It wasn't that difficult because I think we both know what it feels like to not be wanted or miscommunicate things," says Lana. Noah adds that they also bonded in Vancouver where they shot the film to talk about their pasts and certain heartbreaks they've been through. "When it came time to break each other's hearts, we knew how to do it, I guess," he laughs.
ADVERTISEMENT - CONTINUE READING BELOW
Remember that heartbreaking scene in the first movie between Josh, Margot, Lara Jean, and Peter? In the second film, there's another heartbreaker.
"They're completely different arguments. I'd say at the bus stop, Lara Jean is finding out a lot of things and putting a lot of points together in her head and its really just between Peter and Lara Jean," he says. We won't break down the scene further as we're sure this is the part where you shed a tear, too!
Lana can't imagine doing the To All The Boys films with someone else.
You might be wondering how Lana and Noah keep their chemistry throughout filming. Lana says it's very easy because Noah is such a good actor and a good listener. "It's just been easy I think from the start, and I couldn't imagine doing these movies with anyone else. We got lucky. The casting director did a good job," she says.
ADVERTISEMENT - CONTINUE READING BELOW
Personally, Lana also got confused between #TeamPeter and #TeamJohn!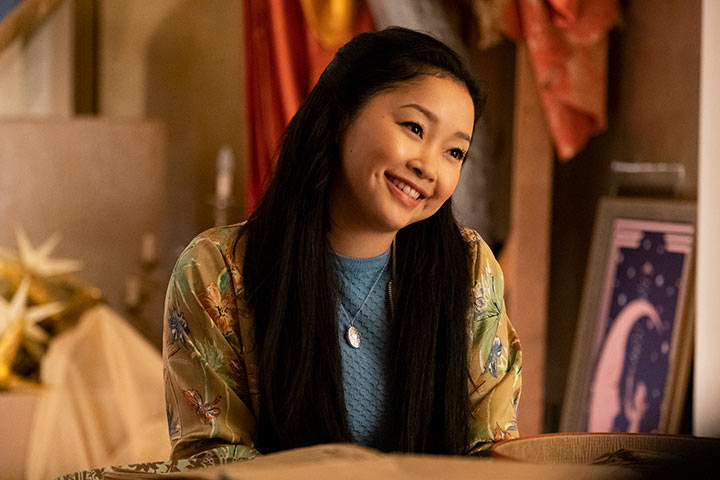 It can be difficult to choose between Peter and John Ambrose, and if we're in Lara Jean's shoes, we'll surely be confused! First Love versus Last Letter – who would you pick? When asked about the experience of being in a love triangle, Lana said it was great. "Noah and Jordan Fisher, who plays John Ambrose, they're both very great actors so it was really easy. I remember I would drive home at night, after I would wrap, and I would be just as confused as Lara Jean. I'll be driving home and I'll be like, 'Wait, Who should Lara Jean be with? Who does Lara Jean love?' I literally would go home and think that. I was genuinely confused, but the acting of it was easy because they 're really talented actors to work with," the actress explains. Even after watching the movie, Lana admits that's she's still confused. As a huge fan of the movies and the books, she says she's really invested in the story.
ADVERTISEMENT - CONTINUE READING BELOW
At the end of P.S. I Still Love You, Lara Jean mentions that her love story is still at the beginning. While we did get a happy ending, fans of the book know that there are more hurdles to come for LJ & PK. We don't know about you–but we already can't wait for Always & Forever, Lara Jean. 
To All The Boys: P.S I Still Love You is now streaming on Netflix.