Because you loved Manolo Pedrosa's throwback interview, we thought you'd like to see his fellow PBB housemate's, too. Candy Cutie Axel Torres recently exited the Pinoy Big Brother house, but that's okay because it's like he never left, with all his TV guestings and tweets and Instagrams.
Axel's first Candy Cuties shoot was in 2011, and we booked him again last year for the September special featuring your favorite Candy Cuties. Like Manolo, the DLSU basketball player was quiet but game for anything. We were shooting at Marriott Hotel's outdoor pool on a cloudy day, when it started drizzling. Desperate to finish the shoot while there was still some light, the team may or may not have done Sarah Geronimo's infamous sun dance. (Of course we did, and of course it worked!) When it finally stopped raining, we rushed to the poolside and asked the boys to do a jump shot. I was worried that Axel might be a little reserved, but he totally matched Emil, Maqui, and Rammy's energy. Exhibit A and B below.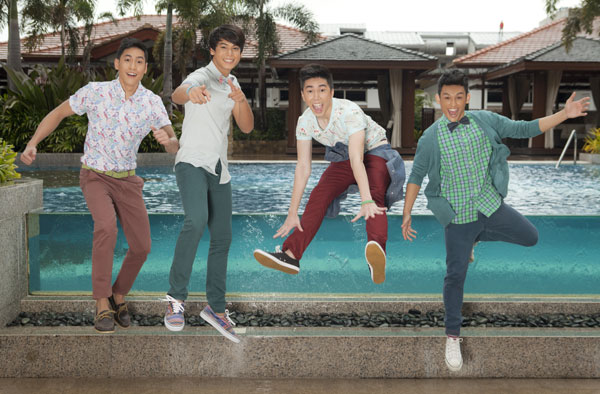 ADVERTISEMENT - CONTINUE READING BELOW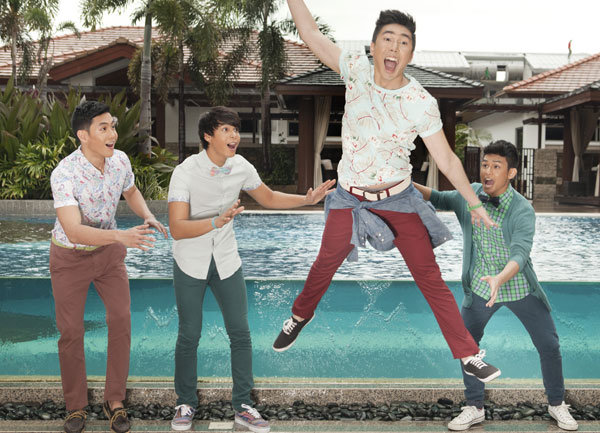 Photos by Shaira Luna
Our theme was Modern Gentlemen, so we asked the boys for their thoughts on chivalry, dating, and love. Below are Axel's answers—ready, set, swoon!
Who is the modern gentleman? "Someone who goes to the girl's house to pick her up for a date and then takes her back home."
What was the last chivalrous thing you did? "I bought food for street children." (This was the quote that made it to the magazine!)
Have you ever made a mix tape for someone? "Yes, it was filled with John Mayer songs."
What's the most romantic thing you've done for a girl? "I went to her surprise party after a super tiring training."
Let's say a girl just confessed that she likes you, but you don't see her that way. How would you tell her? "I'll just hug her and say that I'm not the guy for her."
What's the sweetest thing you've done for your mom? "I helped her clean the house."
Which gentleman in your family do you look up to? "My dad because he's very understanding."
What's the best love advice you've received from your parents or relatives? "Never take a girl for granted."
PBB: All In airs around 10 pm on weekdays and a bit earlier on weekends on ABS-CBN.