The last time we saw Thor, he was eating some well-deserved shawarma with the rest of the Avengers, after saving all of mankind. He's about to save earth and the nine realms once more, but without the help of the Avengers—unless we get a surprise cameo? Anyway, let's catch up with the soldiers of Thor: The Dark World.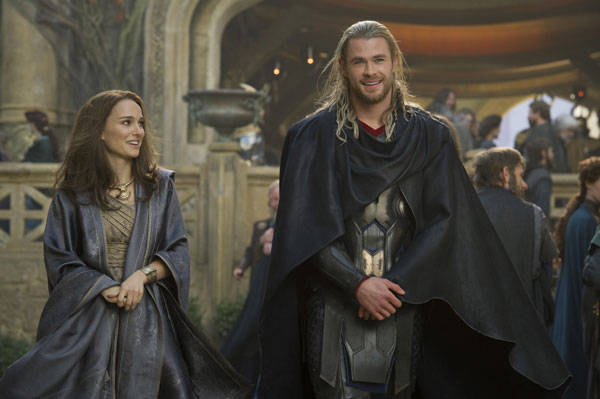 ADVERTISEMENT - CONTINUE READING BELOW
At the frontline: Thor, Jane, and the Warriors Three
After battling his brother Loki in the first installment, Thor (Chris Hemsworth) must now face a new enemy that's older than the universe itself. Whoa. Good thing he's got the Warrior Three: the voracious Volstagg (Ray Stevenson), the charming Fandral (Zachary Levi!), and the deadly Hogun (Tadanobu Asano). Thor will also be reunited with the lovely Jane Foster (Natalie Portman), who will discover an ancient cosmological event crucial to the plot.
Beeteedubs, Josh Dallas won't be returning as Fandral because of a schedule conflict with his hit show, Once Upon A Time. He'll be replaced by Mr. Chuck Bartowski himself—hurray for Chuck fans!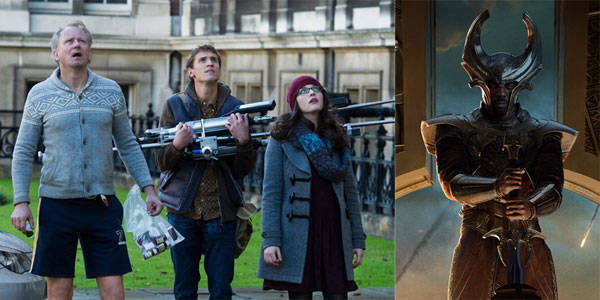 ADVERTISEMENT - CONTINUE READING BELOW
At the rear: Heimdall and Darcy
Heimdall (Idris Elba) is the all-knowing sentinel of Asgard—or is he? Thor's new enemy is something even this great protector cannot see. On earth, Darcy Lewis (Kat Dennings) picks up the slack when Jane, her boss, disappears after discovering that ancient cosmological event. I wonder what Kat's alter ego, Max on 2 Broke Girls, would have to say about being left in the lurch like this.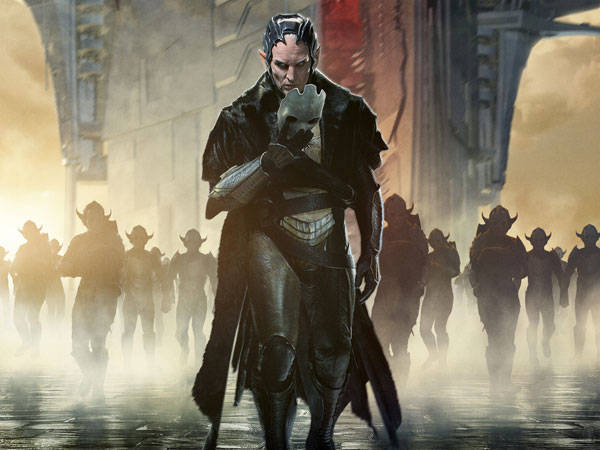 ADVERTISEMENT - CONTINUE READING BELOW
The new enemy: Malekith and Algrim/Kurse
Malekith (Christopher Eccleston) is revealed as the leader of the Dark Elves, a cruel race said to predate the universe. They were thought to have been destroyed years ago. Algrim is Malekith's loyal lieutenant who sacrifices himself to turn into the monstrous Kurse.
He's completely unrecognizable here, but fans of Doctor Who would remember Christopher Eccleston as the Ninth Doctor. Cue the Nine-regenerating-into-a-Dark-Elf memes.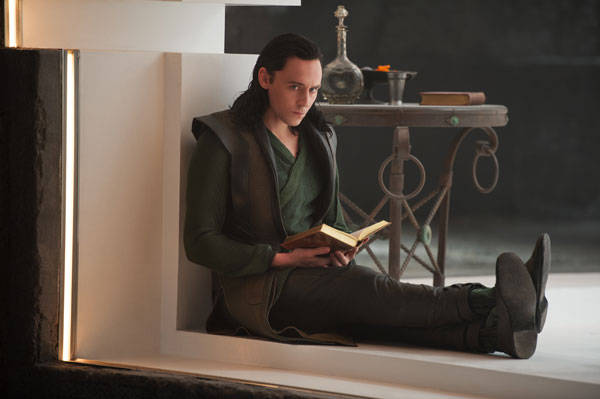 ADVERTISEMENT - CONTINUE READING BELOW
The dark horse: Loki
Thor may have a new adversary, but Loki (Tom Hiddleston) is never far behind. He sits arrogant and unrepentant in the dungeons, with only his mom Frigga on his side. We'll have to see how he reacts to Asgard's new foe.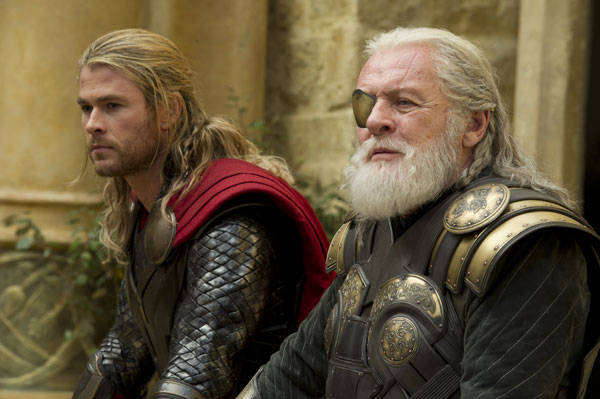 The adviser: Odin
ADVERTISEMENT - CONTINUE READING BELOW
The King of Asgard, Thor and Loki's dad, is watching the throne to see if Thor is worthy of it. To prove that, Thor must choose duty over his heart's desire—uh-oh, we foresee bad news for Jane Foster!
Thor: The Dark World opens in 2D and 3D on October 30.