All Access
#Throwback: 7 Rom-Com Movies You Should Watch This Month
Seven of the best movies since the 1950s!
PHOTOS Warner Bros. Pictures, GIFs Giphy/Tumblr
One of the things we love doing is re-watching our favorite films. And because it's a #throwback kind of month, we rounded up 7 of the best rom-com movies from the 1950s until the early 2000s for you to watch this August.
1. A Walk To Remember (2002). Of course, it all begins with a promise of not falling in love or a bet. If you think about it, the plot is such a cliche. But you can't stop us from watching this movie again and again because Shane West and Mandy Moore look so good together.
Memorable quote: "Our love is like the wind; I can't see it, but I can feel it."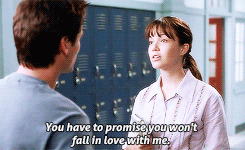 via giphy.com
ADVERTISEMENT - CONTINUE READING BELOW
CONTINUE READING BELOW
Recommended Videos
2. 10 Things I Hate About You (1999). The poetry, the grand declarations of love, the late Heath Ledger singing and dancing to show how in love he is with Julia Stiles' character. What more could you ask for? Oh, yeah, maybe a guy like him.
Memorable quote: "But mostly I hate the way I don't hate you. Not even close, not even a little bit, not even at all."
3. Clueless (1995). If you think the world has changed so much, not really. Watch this movie about high school, matchy outfits, juicing, and everything 90s teens were made of and you'll be convinced that some things stay the same.
ADVERTISEMENT - CONTINUE READING BELOW
Memorable quote: "I don't want to be a traitor to my generation and all, but I don't get how guys dress today. I mean, come on, it looks like they just fell out of bed and put on some baggy pants and take their greasy hair—eww!—and cover it up with a backwards cap and, like, we're expected to swoon? I don't think so."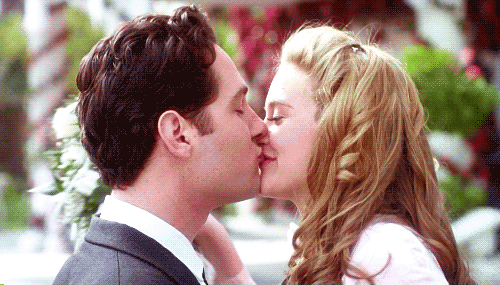 via giphy.com
ADVERTISEMENT - CONTINUE READING BELOW
4. Pretty In Pink (1986). If this generation has Shailene Woodley, the 1980s had the charming Molly Ringwald—who you might know from The Secret Life of the American Teenager. She plays witty and tough Andie who falls in love with rich kid Blaine. Also spotted: Two And A Half Men's John Cryer who stars here as Andie's BFF.
Memorable quote: "If somebody doesn't believe in me, I can't believe in them."
5. Love Story (1970). Their saccharine sweet love story and the bucket o' tears you'll cry for this movie will drown you. Oliver and Jenny's characters are so real you can't help but feel bad for them everytime something terrible happens. *sniff*
ADVERTISEMENT - CONTINUE READING BELOW
Memorable quote: "I think you're scared. You put up a big glass wall to keep from getting hurt, but it also keeps you from getting touched. It's a risk, isn't it, Jenny? At least I had the guts to admit what I felt. Someday you're gonna have to come up with the courage to admit you care."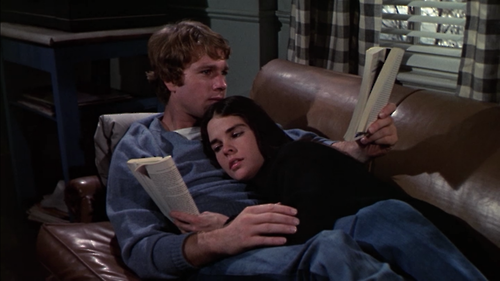 via callmekassieee.tumblr.com
ADVERTISEMENT - CONTINUE READING BELOW
6. Breakfast At Tiffany's (1961). Enter the charming world of Holly Golightly in this iconic film that starred one of Hollywood's most famous stars, Audrey Hepburn. In this movie, she takes on the role of a broke woman who's afraid to fall in love. In case some of the scenes look familiar, you may have seen them remade in a few episodes of Gossip Girl already.
Memorable quote: "I don't want to put you in a cage, I want to love you!"
7. Roman Holiday (1953). Warning: While the movie may seem like a feel-good one, the closing scene will surely make you cry buckets. Another note-worthy thing: Audrey's outfits as the bubbly and playful Princess Ann.
ADVERTISEMENT - CONTINUE READING BELOW
Memorable quote: "I don't know how to say goodbye. I can't think of any words."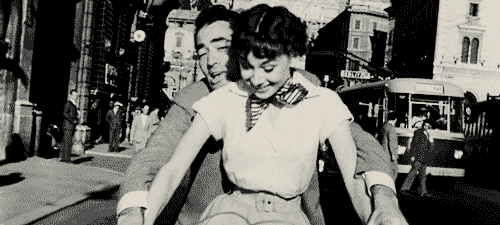 via giphy.com
Which movies are you watching this month, Candy Girls? Tell us in the comments or tweet us @candymagdotcom!
They once received a lot of hate for their dark skin, but they rose above it and are now leading the shift in society's beauty standards.
First of all, you will be laughing so hard with each episode. Surprise!
Some important life lessons...
The frustration is real with these dramas!
They also received an award!
They come in five cool colorways!
Coincidentally, Pink Sweat$ got engaged to girlfriend JL Bunny just a day before.
What's more motivating than "studying" with seven Grammy-nominated superstars?
The university was the first school to apply for the limited face-to-face classes in the country.
From The Candy Bulletin Community