All Access
Three Ways to #KeepAmihan in Encantadia
Even if the queen gets killed off!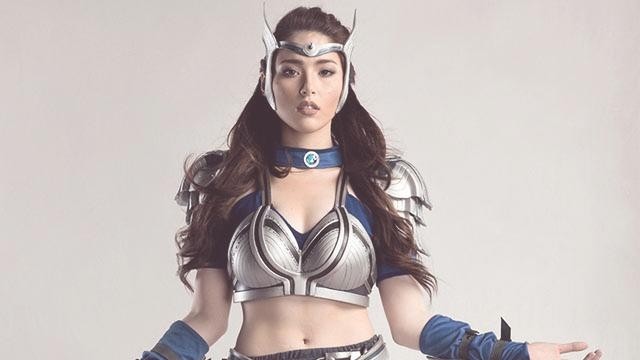 IMAGE GMA
With recent promos teasing that a major character will be sacrificed to save the kingdom in the TV show Encantadia and the rumors of actress Kylie Padilla, who plays Amihan the queen, being pregnant, there's widespread speculation that it is Amihan who will be killed off. It doesn't help that Amihan has already bid goodbye to her daughters, Lira and Mira, in case she doesn't return from her mission.
While we firmly believe that getting pregnant shouldn't mean letting go of or missing out on opportunities (IT IS 2017, IS IT NOT?), we don't know the whole story here. It might just be a coincidence—Amihan's rumored death could've been part of the storyline all along. But even if Amihan gets killed off, or if Kylie is really with child—something she has not confirmed as of press time, unlike her engagement to actor Aljur Abrenica—there are so many ways to #KeepAmihan in Encantadia.
ADVERTISEMENT - CONTINUE READING BELOW
CONTINUE READING BELOW
Recommended Videos
If Amihan becomes a Hadezar, which is basically the undead that can still think and function like humans, she could stay on as a Hadezar. This is the sacrifice they are debating about: whether or not one of them should become a Hadezar to kill all the other Hadezar, because the Hadezar can only be killed by their own kind. She'll still be Amihan (for the most part)—Aquil's dad, Amarro, is a Hadezar, but he still defended his son when Aquil was in danger. And if there's anyone who can rock the undead look, it's Kylie!
ADVERTISEMENT - CONTINUE READING BELOW
If Kylie is indeed pregnant, they could make Amihan pregnant, too. Amihan already has two daughters (one biological, one foster), and they would both accept a third sister with open arms.

Amihan and Ybrahim finally kissed and confessed their love to each other, so them having a baby isn't a stretch.

 (In Encantadia, the baby-making process is different: You could just dream of the person, hold hands, and bam—you're preggo. There's also the old-fashioned way, but if the dream scenario is possible, there are probably plenty of other possibilities in Lireo.) Having a third heir could also open doors, story-wise. Then when it's time for Kylie to go on maternity leave—if she's really pregnant—her character could lay low for a bit, like other characters have before. It is a big cast after all.
ADVERTISEMENT - CONTINUE READING BELOW
If Kylie is pregnant and it's not in the cards for Amihan to get pregnant, too, there's this thing called camera tricks. With the technology available in this day and age, it wouldn't be difficult to hide the baby bump. Amihan would just need a new battle costume that doesn't expose her tummy—or she could have Banak and Nakba follow her around to hide her belly. The possibilities are endless!
How else do you think Amihan can stay on the show?
What are other women empowering moments you remember?
Get to know Dani Go in this Q&A with Candymag.com
Netflix's Moxie is all about finding your voice. *Spoiler alert if you haven't seen it yet*
It seems Pasig City residents are eager to work with the LGU!
We take a look at some of the most inspiring fictional women locally and internationally.
'Mom and I have worked so hard to get to where I'm at.'
It's all thanks for their common love for making coffee.
They once received a lot of hate for their dark skin, but they rose above it and are now leading the shift in society's beauty standards.
First of all, you will be laughing so hard with each episode. Surprise!
Some important life lessons...
The frustration is real with these dramas!
From The Candy Bulletin Community