Shadowhunters, on a scale of one to yespleasefinally, how happy were you when a TV version of The Mortal Instruments was announced? The film was supposed to launch a franchise, but production of the sequel City of Ashes was canceled to "reposition the film in the current market place," possibly because City of Bones didn't make as much money as expected.
ADVERTISEMENT - CONTINUE READING BELOW
But this announcement means that Cassandra Clare's bestselling YA series will live on, in a format that might be more suited to the rich storyline of the books. A successful TV show can explore the TMI universe more fully and maybe even expand it. The author herself writes on Tumblr: "One of the nice things about there being a TV show is the opportunity to see characters like Raphael, who was cut from the film, and Maia."
ADVERTISEMENT - CONTINUE READING BELOW
As for the other cast members, it's still unknown whether or not the movie actors will reprise their roles. There's a quote from Lily Collins, who plays main protagonist Clary Fray, going around now, but it's important to note that she said it during the press tour of City of Bones. She said, "I signed on hoping to play Clary for as long as people will want and have me." But the fact is that she signed on for the movies, and TV is a whole new ball game.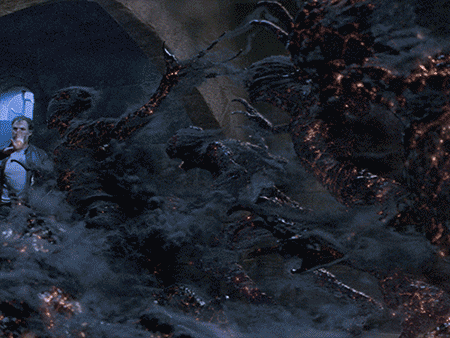 via worldofthemortalinstruments.tumblr.com
ADVERTISEMENT - CONTINUE READING BELOW
If the filmmakers reach out to them, Lily and her people will have to consider her schedule, any clashing commitments, whether the move to TV is a good idea, etc.—and so will the rest of the cast, which includes Lily's real-life ex and onscreen partner, Jamie Campbell Bower. Awkward? Maybe not. After the breakup, Jamie was quoted as saying, "Lily and I are very, very close. Always have been and always will be."
ADVERTISEMENT - CONTINUE READING BELOW
According to Deadline.com, the TV show will be a reboot of sorts, starting with City of Bones. No word yet on which network it will air on, but don't you think it'll fit right in on The CW? They could work their magic on The Mortal Instruments and make it a hit like The Vampire Diaries.
ADVERTISEMENT - CONTINUE READING BELOW
What do you think of this news, Candy Girls? Leave a comment below or tweet us @candymagdotcom!