As you all know, Selena Gomez and Justin Bieber have been in an on-and-off relationship for as long as we can remember. There were moments when we thought that they've finally called it quits, have moved on with their lives, and have finally learned to let each other go. But there were also moments when we read about how they were spotted together or that they decided to give their relationship yet another chance.
But in her interview for Elle, Sel revealed that during her performance of "The Heart Wants What It Wants" for the American Music Awards, she knew that she needed to just be done with the relationship. "Everybody was talking about the same thing: my relationship. I was so exhausted," Sel said. "I said, 'I want this [performance] to be the last time I have to talk about this. And acknowledge this feeling. I was kind of devastated. I was like, 'This is all I have right now. This is gonna be it. And all I want is to move on.' It was a huge weight lifted off me. That's why, from this point on, I know I can prove myself, you know. I haven't scratched the surface yet." (via J-14.com)
Aww, you go, Selena. We got inspired by the hitmaker's words and realized that hey, sometimes you need to really acknowledge the feeling that you're finally over someone. And that's one of the ways you can tell you're ready to let things go. Need more signs? Scroll down and take notes.
ADVERTISEMENT - CONTINUE READING BELOW
1 You just want to stop talking about your relationship.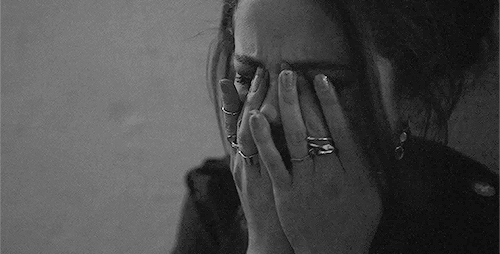 via mayiscadisi.tumblr.com
Admit it, when you haven't moved on from your ex yet, you just want to keep talking about it. You say that you don't want to, but whenever someone brings up something that reminds you of him, you start talking about your ex-relationship until you hear yourself repeating the same story over and over again. When you realize that you're finally over him, you'll suddenly find no reason to talk about it. You're okay with not mentioning his name to your friends and would rather think and talk about something else.
2 But if they ask you about it, you're also okay to talk about what you had with him.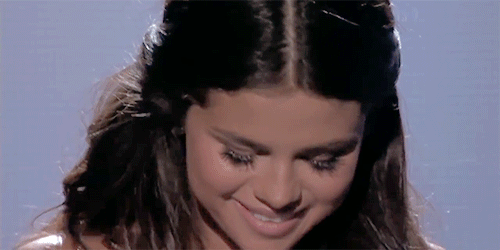 via holyf*ckselenita.tumblr.com
Minus the drama. You look back on your relationship and are okay with what happened and what didn't happen between the two of you. There's no hint of anger or drama anymore when you talk about the breakup or what could have been with people for the thousandth time. There's just acceptance that things had to go that way.
READ: Selena Gomez and Sasha Pieterse Speak Out on True Beauty
3 You know in your heart that you have to let go soon.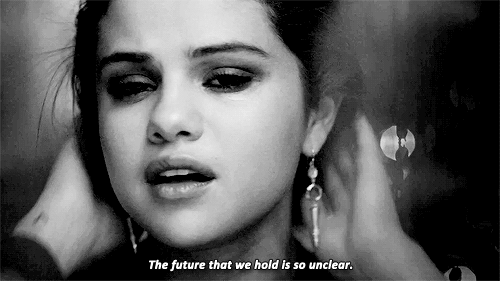 via selgomezgifs.tumblr.com
And you've finally accepted that you just have to move on with your life, because if there's no future anymore then there's no use holding on.
READ: It Feels Like V-Day All Over Again, Thanks To Zedd and Selena Gomez's Music Video for "I Want You To Know"
How about you, Candy Girls? How do you know you're finally over an ex-love? Let's talk in the comments. :)