We were all having a peaceful time of scrolling through our Feeds when we stumbled upon writer aaand K-Drama fan Sic Santos' selfies. If you think they're just ~*NORMAL*~ selfies, that's where you're wrong. Because what Sic did was on another level that the words "so extra" just won't suffice.
He actually imitated various photos of famous K-Drama oppas and gave us, K-Drama fans, a ton of good laughs. He just did parody photos of Goblin stars Gong Yoo and Lee Dong Wook at first...
ADVERTISEMENT - CONTINUE READING BELOW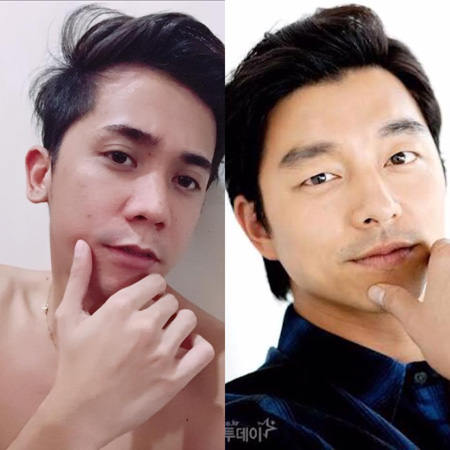 ADVERTISEMENT - CONTINUE READING BELOW
Then he went on and made his very own version of Lee Min Ho's "disgursting shiet" faces. OMG, LOL!
The best part? His imitation of Song Joong Ki's crying face during the KBS Drama Awards while Park Bo Gum was saying his acceptance speech. LOL!
ADVERTISEMENT - CONTINUE READING BELOW
*sigh* Why can't we be as extra as these K-Drama fans, srsly? :(