Being a Korean drama fan isn't easy. Aside from spending so much time trying to finish them while actually reading the subs and trying to stay focused on what you're watching, you also have to save up just to go to Korea and relive your favorite K-Drama moments. And blogger Janine Kaye totally gets us on that. Which is why we're happy that she gave us tips on how to relive our favorite K-Drama moments via a K-Drama tour in the Philippines!
"The reason for making a blog post about a K-Drama tour in the Philippines is because I still don't have money to visit South Korea," she answers when we asked her how she came up with this idea. "In order to semi-achieve my fangirl dream, all I need to do is enjoy the things that are within my reach, so that by the time that my dreams do come true, I can truly say, 'Achievement unlocked.' I did it once in my beloved country and now I am experiencing it for real."
In her blog post, Korean Drama Feels: Pinay Style (Part 1), she takes photos around places in the country where we can all get some K-Drama feels. Hee hee.
Buy your favorite pancit canton instead of the more expensive Korean instant ramen for some Tomorrow with You ~*feels*~.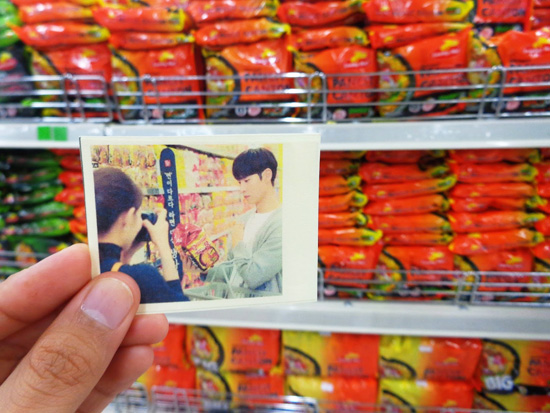 Visit Miniso to feel like Goblin's Ji Eun Tak. Janine Kaye writes that even if they don't have the famous Mr. Buckwheat, there are still a ton of cute things you can choose from in the store.
ADVERTISEMENT - CONTINUE READING BELOW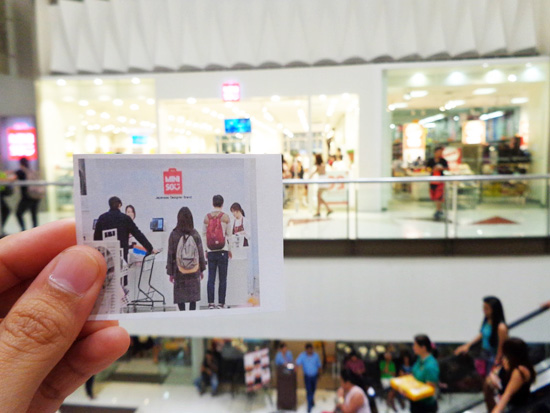 * But if you really want the famous stuffed toy, she suggests you go to WedoShop Philippines. Yay!
Enjoy some coffee and donuts just like Lee Jong Suk and Jin Se Yeon in Doctor Stranger in Dunkin Donuts.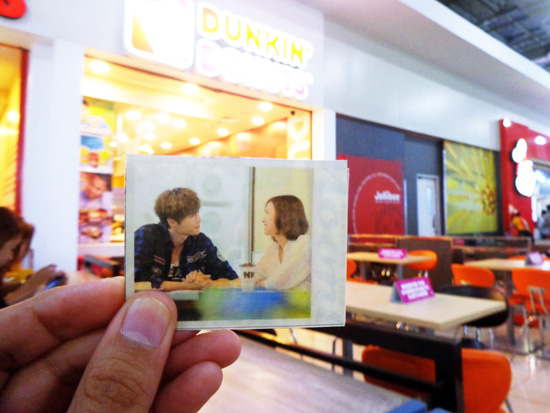 Head to The Body Shop to feel forever young just like Kim Shin in Goblin.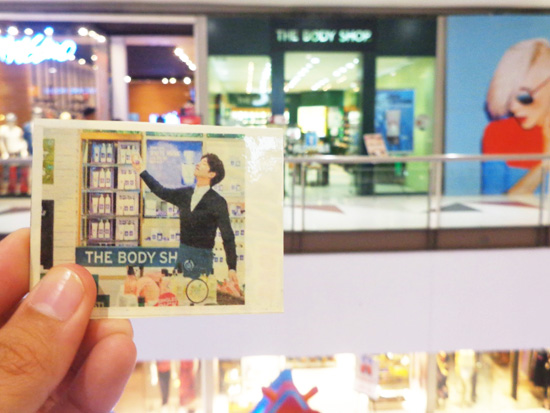 Finally, if you want some dose of feels from Weightlifting Fairy Kim Bok Joo, you have to go to the arcade!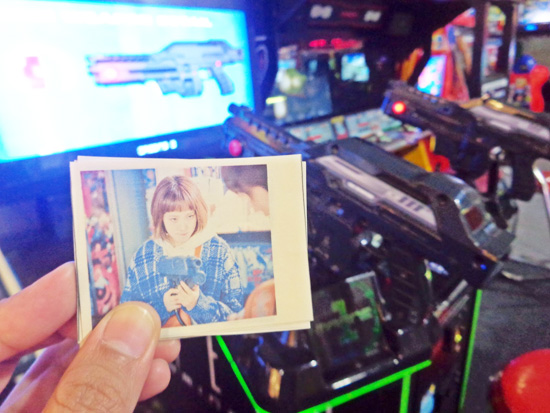 Janine Kay revealed that when she finally gets her dream of visiting Korea, it will be tough to pick just one travel destination from all the K-Dramas she loves. "This is a tough question because there are a lot of places in Korea that I would love to visit; my list is so long that I couldn't even remember everything!" she tells us.
ADVERTISEMENT - CONTINUE READING BELOW
"But the place I've always dreamt of is Nami Island in Seoul. It's like reliving the magic of Winter Sonata. Another dream destination is Namsan Tower. This tower makes me want to relive my K-Drama dream of being like Geum Jandi trapped with Goo Jun Pyo. But aside from fangirling, I would also love to see the beauty of Seoul while riding a cable car and enjoy the breeze of the country."
You know what they say, if there's a will, there's a way. It's the same when it comes to being a Korean drama fan girl. So while you're still saving up for your trip to Korea, enjoy being a fan here in the country for now!
To read Janine Kaye's entire post on how to get your K-Drama feels in the Philippines, go here.