All Access
This Andrew Garfield-Emma Stone Oscars Meme Is Just Heartbreaking
We can't NOT talk about this. #SorryNotSorry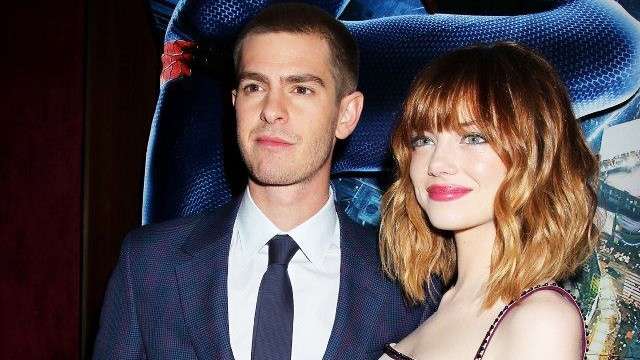 IMAGE Spider-Man | facebook.com/SpiderManMovie
Don't get us wrong. We loooved Emma Stone and Ryan Gosling in La La Land, but during this year's Academy Awards, we don't know what to do with ourselves knowing that Em and her ex (and the love of her life, huhu) Andrew Garfield was in the same venue. The two shared a hug in between commercial breaks, and we just can't handle the sweetness!
But here's something that will break your hearts even more. While peacefully scrolling through or Feeds, we found this meme of Em and Andrew that related them to the heartbreaking movie that is La La Land.
In case you haven't seen La La Land yet (in that case, WHY???), it is a movie about a couple who ended up breaking up and pursuing their dreams separately. They got what they wanted in the end... except each other. :'(
As we all know, Em and Andrew have taken on remarkable roles after their breakup—her in La La Land and taking home this year's Best Actress statuette at the Academy Awards, and him being recognized for his excellent performance in Hacksaw Ridge and Silence. So when we saw how he lovingly looked at her while she gave her acceptance speech, we just couldn't take it. You can see Andrew clapping passionately when Em was called on stage in this video.
Oh, love. We'll forever ship these two, we promise. ♥
\\\\\\\\\\\\\\\\\\\\\\\\\\\\\\\\\\\\\\\\\\\\\\\\\\\\\\\\\\\\\\\\\\
Get the latest updates from candy!
subscribe to our newsletter!
////////////////////////////////////////////////////////////////
You know you'll regret it.
You don't even have to leave the house!
From digital art to photography to mixed media, Filipino artists show that creativity is never lost in our people.
Skip a makeup step with these beauty goodies!
Take pretty notes and study effectively with these tips!
Wait for a love like this. A love that is good to you, for you.
Are you up for this challenge?
Can't wait to see the actual gowns!