All Access
There's a Movie Out There for Every Single Girl
Bring in your jammies and a pint of ice cream and you are good to go!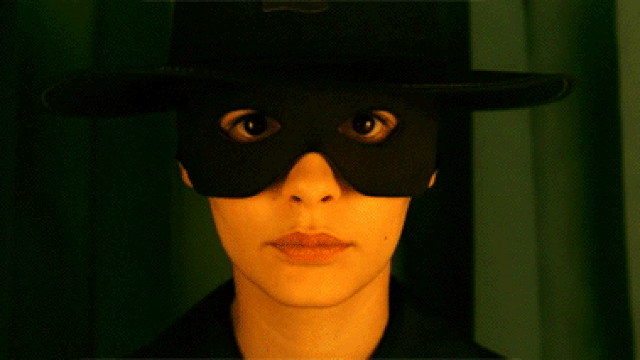 IMAGE UGC-Fox Distribution
We all see our single status differently, some may be dreading the fact that they belong to no one, while there are also the ~*blessed*~ few who are celebrating their freedom. No matter the case, we all share the love for feels-inducing films. Remember, you may be single right now but it does not mean that you have to watch these movies alone!
For the NBSB:
Amelie
This 2001 French romantic comedy will speak to your soul if you have not been lucky enough to find love yet. It will show you that it is okay to take your time and to wait for the right person to arrive. When love finally comes around, you may be hesitant to give it a shot because a relationship is an uncharted ocean for a woman who has never gotten her feet wet; but don't be afraid. Be brave enough to jump right in, just like our girl Amelie.
ADVERTISEMENT - CONTINUE READING BELOW
Our fave quote: "So, my little Amélie, you don't have bones of glass. You can take life's knocks. If you let this chance pass, eventually, your heart will become as dry and brittle as my skeleton. So, go get him, for Pete's sake!" —Glass man
CONTINUE READING BELOW
Recommended Videos
For the newly single girl:
Legally Blonde
No one handles a breakup better then Elle Woods (this vegetarian Gemini is serious goals). So if you need some inspiration on how to get back on your feet after getting your heart broken, this is the movie to watch. This film will show you that a breakup can sometimes be the best thing that could happen to you, we mean it. This "dream guy" may have left you in the dark, but remember that you still have other dreams and they are yours to keep.
Our fave quote: "Exercise gives you endorphins. Endorphins make you happy. Happy people just don't shoot their husbands, they just don't." —Elle Woods
ADVERTISEMENT - CONTINUE READING BELOW
For the cynical single girl:
(500) Days of Summer
You've been around the block once, maybe twice, and you can already smell a player from a mile away. Well fair enough, your heart was broken by one not too long ago. You have experienced love—real love, with all the bad that comes with it and now you constantly have your walls up to protect yourself from getting hurt. Yup, you are very much like Summer Finn. You are familiar with the pain that comes with love; you've seen it with your own eyes, and you have held it in your own hands. Know that not everyone you'll love will break you; please dare to try again.
Our favorite quote: "There's no such this as love' it's fantasy."
For the fiercely independent single girl:
Breakfast at Tiffany's
Of all the strong, independent women in motion pictures, Holly Golightly is hands-down our favorite. Her class and her impeccable style have been a regular on our mood boards and aesthetic goals since the movie came out in 1961. It only goes to show that confident and independent women never go out of style!
ADVERTISEMENT - CONTINUE READING BELOW
Our favorite quote: "I'm like Cat here, a no-name slob. We belong to nobody, and nobody belongs to us. We don't even belong to each other."
For the single girl who's okay with being single:
Clueless
You actually enjoy being alone; and that is the most freeing realization you'll ever have in your life. You believe that what's meant to be will be so you leave it all to fate. While the universe is still cooking up your grand, romantic love story, work on yourself. Go get those As just like Cher did! Your Josh will have perfect timing, we promise you.
Our favorite quote: "You see how picky I am about my shoes and they only go on my feet."
For the single girl who doesn't know how to be single:
How to Be Single
This movie is godsent for anyone who is still learning the ropes of not being in a relationship. We've all been there; modern dating is a scary, scary place. How to Be Single will show you that you are not alone in your struggles and by the end of the film, you may just realize that you are where you are meant to be
ADVERTISEMENT - CONTINUE READING BELOW
Our favorite quote: "I've been thinking that the time we have to be single, is really the time we have to get good at being alone."
"No matter how hard we tried to make it work, it wasn't meant to be."
Take your pick from this list of self-care apps and mood trackers.
It's happening in stores and online!
It isn't an easy feat even for the regular students like us.
In case you're curious about what kind of jobs are currently available in the market.
For when you're feeling adventurous.
You can spend Happy Hour watching the sunset!
He majored in Civil Engineering and wants to build a big home for his family.
As well as students of state colleges and vocational schools.
Maybe get one for yourself, too?
Looks like Anthony Bridgerton will be the focal point of the new season.
From The Candy Bulletin Community