There is a reason why Star Cinema's One More Chance is considered a classic, you guys. In case you haven't watched the movie, which stars John Lloyd Cruz and Bea Alonzo, you might want to buy a DVD now.
The movie begins with the breakup of Popoy and Basha's five-year-old relationship because she wants to step away from the relationship and pursue the things she's passionate about. Of course, it wasn't that easy. Here's the trailer if you need a crash course (in that case, WHYYYYY!):
Anyway, like we said, there's a reason it's a classic. Not only because of Popoy's very relatable pain, but also because of Basha's silent (well, close to) heartbreak. In Mark Ghosn's piece for Ampalaya Monologues, which was performed by Blanche Buhia, he gives us the lowdown on why there's a Basha in all of us.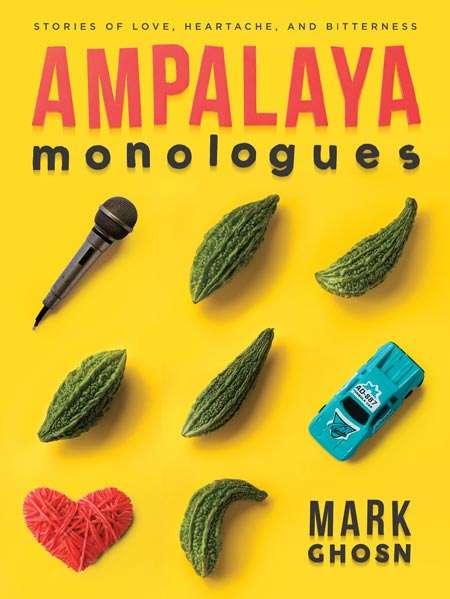 Still in denial that you're one? Well, time to check the signs below!
ADVERTISEMENT - CONTINUE READING BELOW
Umaasa ka pa ring he'll leave his current babe for you.
"Ayokong magpaka-civil, bullsh*t 'yon! Kasi deep inside umaasa akong iiwan mo pa rin s'ya kasi mare-realize mo na ako pala talaga 'yong mahal mo. That one day, you'll go all Popoy on me and beg me to take you back. Kahit na alam kong 'di naman mangyayari 'yon kasi kung tutuusin, you already had me at my best na nga, pero you chose to break my heart pa rin."
Because you believe that someday, somehow, he'll remember that you're both meant for each other. You know that there's no one in this world that knows him better and that can love him better than you. Yes, not even that new GF of his.
You're so bitter...and you're not sorry for it.
"So don't expect me to fake a smile because I'm not going around telling everyone that I'm happy for the two of you, kasi I'm not. I'm f'cking not!"
You're not going to apologize for the fact that he's broken your heart. You're not going to apologize for the fact that you're not happy with him moving on so easily after your relationship, when you're still feeling stuck because you're nursing a wound that doesn't seem to heal.
You still love him after all the pain he's put you through.
"You can call me names and laugh behind my back, pero leche kang hayop kang g*go kang motherf*cker kang cheater ka, t*ngina mo! Mahal pa rin kita!"
He may have cheated on you, walked on your heart, or hurt you beyond imagination...but to you, he's still the love of your life.
You always find yourself going back to when he's left you.
"So heto, back to zero na naman. I hate this. How can I forget you when you keep showing up wherever I go?"
You still go back to that moment when he finally breaks it off. And you still find yourself asking why he has to leave. Why? Why? Why?
You still wish you were his.
"Ayokong magpaka-Basha, pero hindi ko maiwasang isipin na sana ako pa rin, ako na lang, ako na lang ulit."
You still wish you were his and that he's yours.
Read Mark Ghosn's entire There's a Basha in All of Us and more when you purchase a copy of Summit Books' Ampalaya Monologues: Stories of Love, Heartache, and Bitterness for only P250 in bookstores and newsstands nationwide.
ADVERTISEMENT - CONTINUE READING BELOW