Remember when Theo James starred alongside Shailene Woodley in Divergent, which premiered last March, and then suddenly, the world came together, people held hands, and decided to swoon in unison over the perfect human being that is Theodore Peter James Kinnaird Taptiklis? Since then we knew that Theo was the right person for us always, especially this season.
His eyebrows are so perfect that your eyebrow game will pale in comparison with his. We swear, every single time he made his brows move in Divergent, our hearts skipped a beat. As if that's not enough, he then gives us a smile. We thought he wouldn't for the entire duration of the film, but he did and we felt glorious in behalf of Tris who made him do so.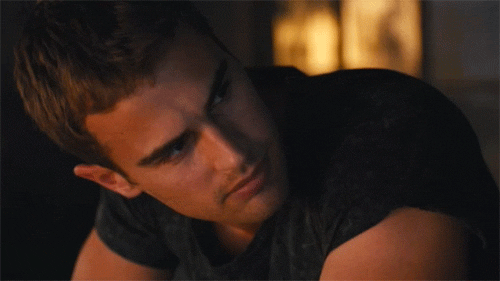 via eonline.tumblr.com
ADVERTISEMENT - CONTINUE READING BELOW
ADVERTISEMENT - CONTINUE READING BELOW
But Theo playing Four is just half of the reason why we love him so much. IRL, he's blessed the human race with piercing glances and a sense of humor that's totally hilarious. This guy's got great personality!
Then we see him with Shai nailing that onscreen couple thing that we almost believe they could be a couple off screen, too. Their chemistry is so incredible that they'll make you believe #FourTris is actually real or that it's happening soon.
ADVERTISEMENT - CONTINUE READING BELOW
It gets worse when we actually watch videos of him. Theo in action > Theo in GIFs. We're serious. Just watch this video of him singing with his band Shere Khan (yes, he sings, too!) and try to stop yourself from falling in love with him more. Swoon!
ADVERTISEMENT - CONTINUE READING BELOW
Happy 30th birthday, Theo! We totes love ya!
What's your birthday wish for Theo, Candy Girls? Let us know in the comments or tweet us @candymagdotcom to join the conversation. :)