Last weekend, British band The Vamps had their fans screaming when they dropped by Manila for the very first time as part of their Meet the Vamps album's promotion. Bradley Simpson, Connor Ball, James McVey, and Tristan Evans were also at the SM Mall of Asia Arena to perform some of their well-loved songs live.
We were lucky to get the chance to talk to the guys when they arrived at the Diamond Hotel on January 31, a day before their arena concert. They were clearly charmed by the city and their Filipino fans who flocked to the airport and even the hotel lobby just to get a glimpse of them. Although they do get the same reaction wherever they go, Brad admitted that it still overwhelms them every time.
"It's always really nice. We're always taken aback a bit because we really don't expect to have that reaction. It's really weird when we got to the airport and there was a load of fans waiting for us," he said. "That was really ridiculous because this is so far away [from home] and we haven't done anything in here yet. It's just overwhelming. It's really, really nice. It's great."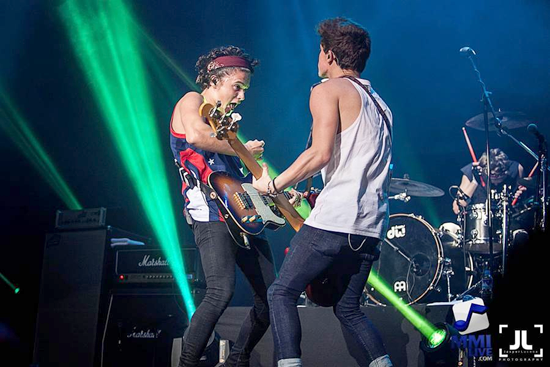 ADVERTISEMENT - CONTINUE READING BELOW
When members of the press asked them what they're most curious about when they were told that they'll be performing in the country and meeting a few fans, James said that they were just really thankful to get that opportunity to travel to the Philippines.
"We're really lucky because not a lot of people get to travel to the Philippines. We're fascinated by the Philippines because none of us have ever been here and none of us really know what to expect," he explained. "Even just driving to the hotel half an hour ago was new to us, but I met a few fans already when I went to the gym to see what it's like and they're very friendly and very intense. We're just optimistic to meet a lot of people here, because it seems like a great country."
And intense we all were. The guys must have rubbed their chins together a lot before their concert, "for luck" as Connor revealed, because everyone was just in awe of having them here. The Vamps played to a jampacked arena on February 1 and were treated to deafening screams that night. Check out the gallery to find out what went down at the concert that night.
Read more articles about The Vamps here:

#TheVampsMNL: The Brit Boys Clearly Had a Great Time in the Philippines
#TheVampsMNL: 10 Things We Can't Wait to See the Boys Do Onstage This Weekend
The First 9 Concerts of 2015 You Need To Save Up For
Which musicians are you planning to watch in concert this year? Let us know in the comments or tweet us @candymagdotcom. We always love hearing from you.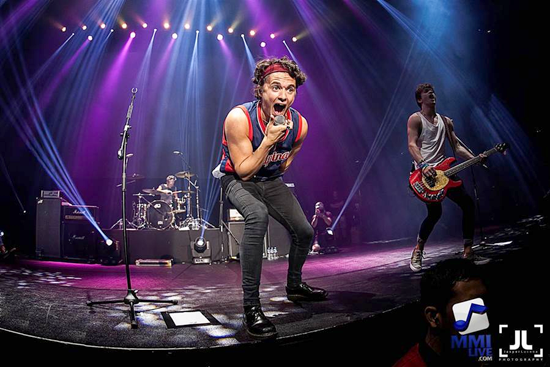 ADVERTISEMENT - CONTINUE READING BELOW