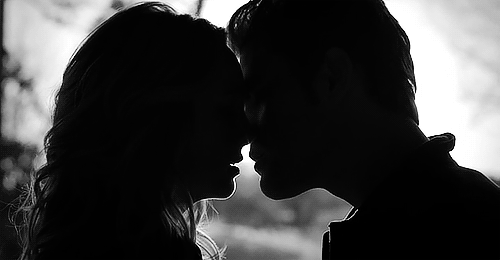 via primsuniverse.tumblr.com
ICYMI, Stefan and Caroline finally kissed on The Vampire Diaries, and it was the sweetest, most natural moment ever—well worth six seasons of waiting! With so much history between them (Stefan was in love with her best friend, Caroline had a thing with his worst enemy, etcetera), it's amazing how the show made #Steroline a believable endgame contender. Here's a look at how their relationship developed over the years.
Season 1
Human!Caroline immediately notices Stefan, who only has eyes for Elena at this point. Her thought process, which she shares with Bonnie, goes like this: "His name is Stefan Salvatore. His favorite color is blue. We're planning a June wedding." Meanwhile, he tells it to her straight: "Caroline, you and me, it's not going to happen." Ouch!
Season 2
Stefan helps vampire!Caroline deal with her new bloodsucker issues, while Caroline makes him laugh with her observations about things like his "serious vampire look" versus his "worried vampire look." She reminds him of his best friend Lexi, who approves of the "cute new blonde" in his life a couple of seasons later. BFFs know best!
ADVERTISEMENT - CONTINUE READING BELOW
Season 3
Caroline is more or less a well-adjusted vampire at this point. Not much happens between Caroline and Stefan as they're all busy dealing with the werewolf!Tyler situation and the Originals.
Season 4
Vampire!Elena breaks up with Stefan and it's Caroline's turn to help him get through a difficult time. "I'm good at (being a vampire) because of you... Come to me whenever you want and I won't let you lose control." Except on the dance floor, where Caroline's only rule is to have fun.
Bonus cuteness: "I think someday you'll meet someone new and you'll fall madly in love and move on without even realizing it." —Caroline predicting their future!
Season 5
The Silas situation causes Stefan to lose his memory and his verbal filter ("I've seen your (Caroline's) pictures. You're much hotter in person."). Caroline is one of the few people he trusts after his ordeal, and she helps him confront his fears and get over his PTSD. Sensing the chemistry between them, Elena asks Caroline about it, and Caroline can't give her a straight answer, though she's clearly jealous when she sees Stefan and Elena sneaking around (not in that way!).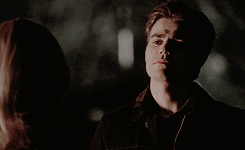 via octaviaravens.tumblr.com
Season 6
After Stefan leaves town without saying goodbye, Caroline is devastated when she finds out he's been living a new life while she's been worried sick about him. He tries to earn her trust back around the same time he finds out that she "has/had a thing for him." They play hide and seek, feelings edition, for a while and you can revisit the whole thing here, but the bottom line is, straight from Caroline: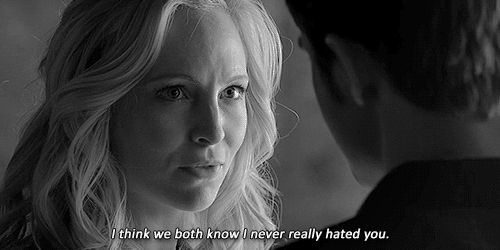 via primsuniverse.tumblr.com
Now we don't know what'll happen next, especially with Caroline dealing with her mom's death—not unexpected but no less soul crushing—but as Stefan says, "Life isn't about your final moments. It's about the moments that led up to them."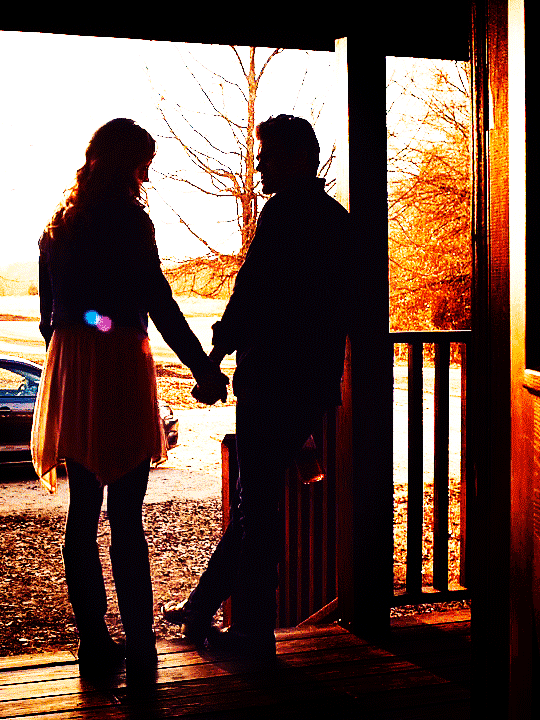 via cant-be-killed.tumblr.com
ADVERTISEMENT - CONTINUE READING BELOW
Catch The Vampire Diaries on ETC.