What have you done this summer? Have you gone camping with your girl friends? Did you go to an awesome music festival? How's your internship going? Or did you just stay indoors for the most part and finish all your TV shows and catch up on all the movies you should watch? Uh-oh, we think you have been bitten by the TV and movie bug. Not sure? Here are the signs you might have been watching too much TV and movies this summer already.
1 You have a love-hate relationship with spoilers.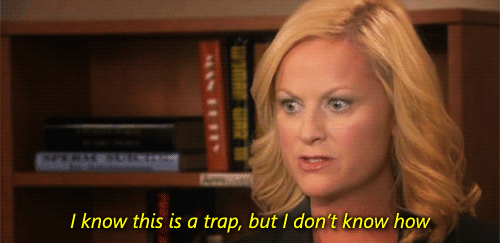 via themuse.com
ADVERTISEMENT - CONTINUE READING BELOW
You hate it when it is uncalled for but admit it, you Google spoilers when you're all alone because you just can't help yourself. It's okay we won't spill your little secret. *winks*
2 You get emotionally involved in fictional relationships.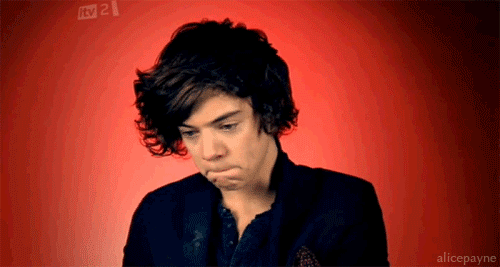 via wehearit.com
You always imagine being their third wheel! You root for their OTP, your heart melts into a puddle of sappy goo when a kilig scene comes along, and you get awfully depressed when they break up.
ADVERTISEMENT - CONTINUE READING BELOW
3 You find yourself saying "just one more episode/movie" several times a day.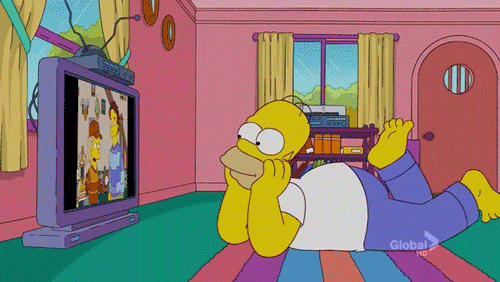 via piximggif.com
The only problem is you've said it like 30 CONSECUTIVE times today.
4 You have the perfect movie quote for every situation.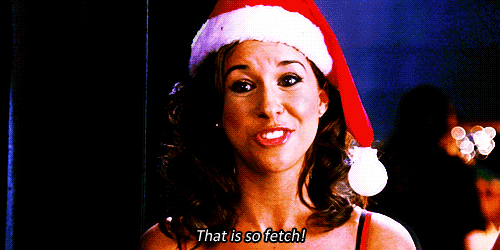 via globalrind.com
ADVERTISEMENT - CONTINUE READING BELOW
"We accept the love we think we deserve" is your go-to motto when your BFF is crying over a guy. It works. EVERY TIME. You also have a few from 21 Jump Street up your sleeve to cheer her up!
5 You cancel plans with your friends on the night your show or fave movie is on.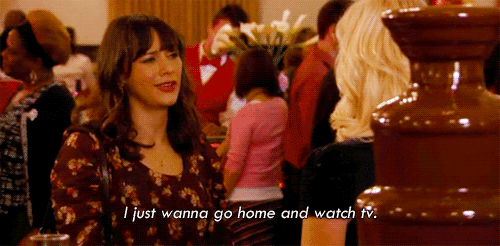 via easyaspieindubai.com
ADVERTISEMENT - CONTINUE READING BELOW
Your friends know you so well that they'll let you go. They still remember the last time they stopped you from watching iZombie and well, let's just say that that didn't go so well.
6 No one can ever beat you in movie/TV trivia game.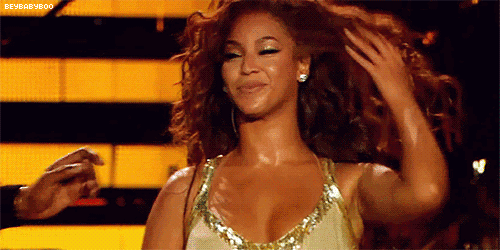 via mashable.com
You're practically the Queen Bey of movie/TV trivia! *flips hair*
ADVERTISEMENT - CONTINUE READING BELOW
7 Sometimes you wish you could escape into a film forever.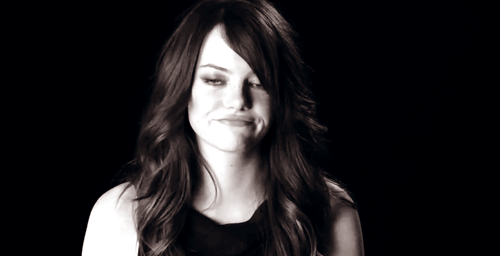 via buzzfeed.com
We know you'd give anything for a chance to study in Hogwarts instead of your current muggle school.
8 You've seen your favorite movie more than 10 times.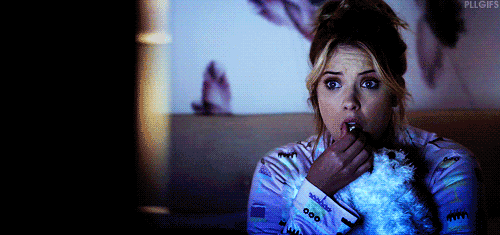 via wikia.com
ADVERTISEMENT - CONTINUE READING BELOW
Because why not, right?
9 You can't be interrupted when you're watching something.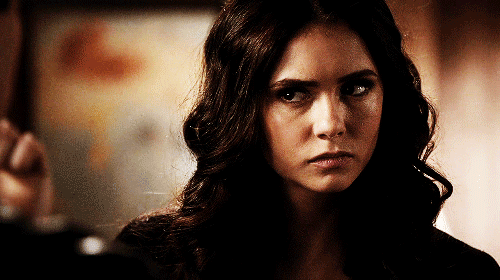 via scoopwhoop.tumblr.com
You have mastered the perfect stink eye to use when your friends make noise while New Girl is on.
10 Your fave show's on break?
ADVERTISEMENT - CONTINUE READING BELOW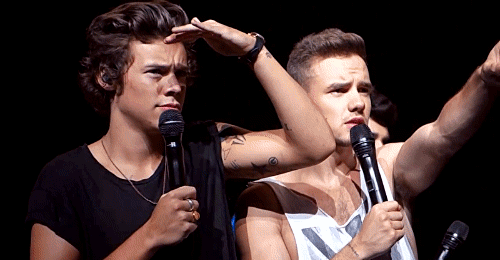 via favim.com
You find even more shows to watch. You certainly need a chill pill, girl!
11 You're willing to give up sleep to fit more movies to watch in your day.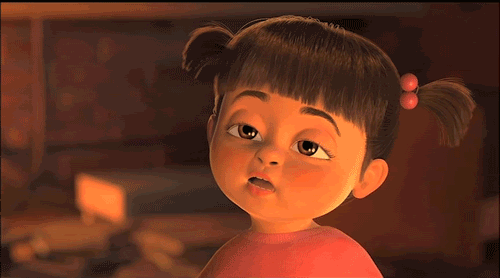 via giphy.com
ADVERTISEMENT - CONTINUE READING BELOW
You may space out several times the next day but it will always be worth it. ALWAYS.
12 Show- or movie-specific slang and phrases have become a part of your vocabulary.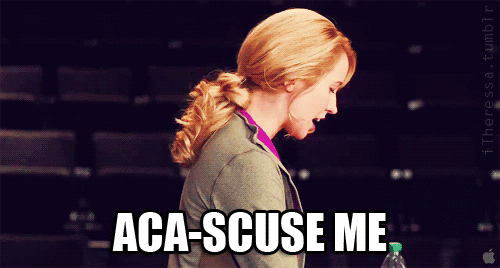 via tumblr.com
Think you'll stop talking like Cher from Clueless anytime soon? As if!
READ: Taylor Swift's "Bad Blood" Music Video Could Be The Ultimate BFF Movie Of The Year

ADVERTISEMENT - CONTINUE READING BELOW
13 Most of your favorite songs were discovered by watching movies.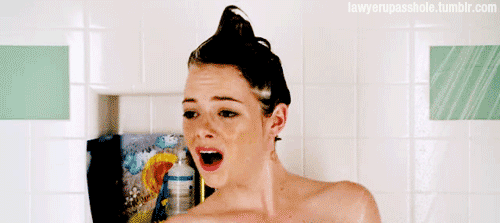 via pandawhale.com
You live for movies with the perfect score, a.k.a movies that play songs that are your jam!
14 Missing an episode on the night it airs breaks your heart.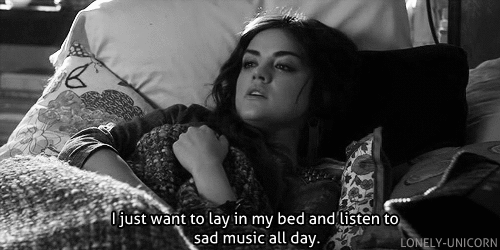 via imgbuddy.com
ADVERTISEMENT - CONTINUE READING BELOW
WHY DO BAD THINGS HAPPEN TO GOOD PEOPLE?
15 You promise yourself you're going to be productive on weekends.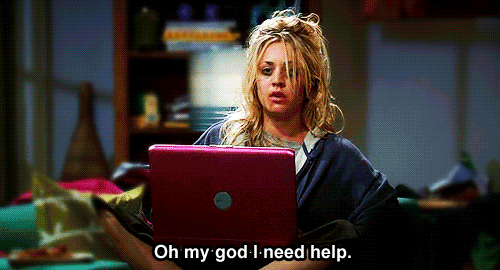 via buzzfeed.com
But then TV happened. The next thing you know it's Sunday night and you have done absolutely nothing. Wait, you did something, YOU WATCHED 3 WHOLE SEASONS! That's what you've done.
ADVERTISEMENT - CONTINUE READING BELOW
16 You're in love with a fictional character.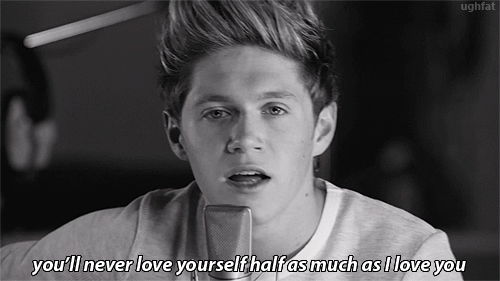 via pandawhale.com
You've spent so much time watching a certain show that you find yourself hopelessly in love with a character. Sadly, you slowly die inside when you realize that he can never exist because he's a perfect fictional character. We feel ya, girl!
ADVERTISEMENT - CONTINUE READING BELOW
Don't fret if you are experiencing these signs, there's still hope and it is certainly brighter than that TV screen in front of you. Now why don't you try to turn off that one for a while and enjoy the great outdoors? It will be fun, we promise!
READ: 8 Fan Fiction Stories We Wish Would Get Movie Adaptations
Which movies and TV shows are you watching this summer? Let's talk in the comments or via Twitter @candymagdotcom.