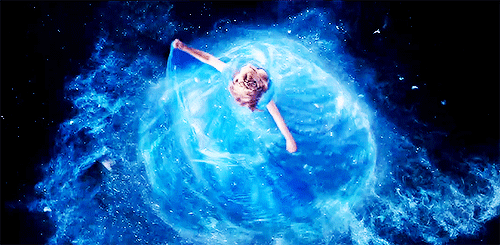 via maddman.co.vu
Have you met the new Cinderella? Lily James from Downton Abbey not only looks gorgeous in the trailers for the live-action remake, but she's also been killing it on the red carpet. Here she is looking every inch the Disney princess with her Prince Charming played by Richard Madden (Robb Stark from Game of Thrones).
ADVERTISEMENT - CONTINUE READING BELOW
Lily says her favorite moment from the red carpet is comparing glass slippers with a little Cinderella. How adorable do they look? Twinsies!
ADVERTISEMENT - CONTINUE READING BELOW
Like a lot of girls who were raised on Disney movies, Lily has always dreamed of being a princess. Belle was her favorite and Lily would parade around her house in slippers just like Belle's. Her brothers, being brothers, teased her mercilessly about it—well, look who's super proud now and taking pictures with their sister's billboard!
Fun fact: Lily auditioned for the part of one of the stepsisters, but the casting director saw her potential and convinced her to try out for Cinderella too. When she won the part after months of tests, her Downton Abbey family was extremely supportive. Hugh Bonneville, who plays the patriarch, announced it at the dining room while they were all gathered like it was just another dinner at the Crawleys. "It was euphoric and lovely—one of those moments you'll remember," Lily tells Interview.
Another fun fact: One of the stepsister roles eventually went to Downton Abbey cast member Sophie McShera (in yellow), who plays assistant cook Daisy. Lily plays an heiress on the show—talk about switching things up!
ADVERTISEMENT - CONTINUE READING BELOW


via hollidayxgrainger.tumblr.com
Now in the trailers, you'll notice Lily's hourglass shape in the ball scene. There were rumors that CGI was used to get that shape, but you should know that Lily has "a naturally small waist" slimmed down even further with the help of a corset contrasted with a skirt made from pools and pools of fabric.
ADVERTISEMENT - CONTINUE READING BELOW
The tight fit made it hard for her to digest food properly so she'd be "burping all afternoon in Richard Madden's face." (Super romantic, right?) She had to resort to eating soup on set—very hard for her because she absolutely loves food. She tells E! News, "For girls growing up, sometimes I think they get the wrong idea of what women should look like. I think it's so important to be healthy and confident and natural. I don't get the thin, thin thing at all. I'm actually finding it really hard not to eat right now."
ADVERTISEMENT - CONTINUE READING BELOW
After Cinderella, Lily will be playing another beloved heroine: Elizabeth Bennet in the movie adaptation of Pride and Prejudice and Zombies. It's "such a different Liz and such a different story" (hello, zombies!) and we can't wait to see it. Lily will be joined by her real-life boyfriend Matt Smith as Mr. Collins, who also played the fan-favorite Eleventh Doctor on Doctor Who.
To recap: Lily is a lovely, talented, and grounded human being who rolls with Robb Stark onscreen and the Doctor in real life.
ADVERTISEMENT - CONTINUE READING BELOW
Cinderella opens March 12.