All Access
The Musicians You Should Add To Your Playlists This Year
Here are the musical acts you won't be able to stop listening to this year.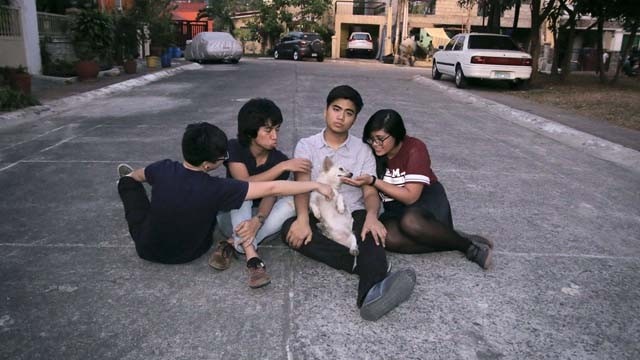 PHOTO Facebook (Oh, Flamingo!)
It's another year, Candy Girls. That means we have another year to learn new things, watch new TV shows and movies, and of course, listen to new artists! Which is why we've rounded up 9 new artists you need to put on your playlists this year. Scroll down below to get to know each of them better, and make sure to listen to their music via YouTube, Spotify, or Soundcloud.
Oh, Flamingo!

Genre: Indie rock

Listen to Oh, Flamingo when you need a dose of good vibrations even if and especially when things just don't seem to go your way. Their songs are quirky, fun, and full of happy vibrations that will make anyone's day.

Rusty Machines

Genre: Indie rock

If you're looking for the kind of music that can keep you company during those days when you just want to stay in your bedroom alone, then you should put Rusty Machines' songs on loop. Their easy sound will instantly transport you to those blissful city nights on rooftop buildings when you just want to lie on your back and stare at the clear night sky.

Sud

Genre: Indie rock

There's always a part of us that needs music that will make us feel nostalgic about things. For that, we have songs from the band Sud for you. Their kind of music is perfect for when you're conflicted on whether you need a good cry, you need to let go, or you just need to be left alone with your thoughts.

Miles Experience

Genre: Fusion

Suave and conflicted may be the first words that you'll think of once you start playing to Miles Experience's songs "Love Supreme" and "Silakbo." Theirs are the type of songs you can play over and over again when you just need to clear your head from everything.

Charlie Puth

Genre: Pop, R&B

You may recognize him as the voice singing the sad song "See You Again" with Wiz Khalifa, but Charlie is slowly putting his own music out there. Listen to him when you're in need of songs to sing to while while

Courtney Barnett

Genre: Indie rock

You know that moment when you finally know you're ready to move on and let go of whatever it is that's dragging you down? Yup, those moments need Courtney's songs in them. The Australian singer's songs will make you want to just rock it out.

James Bay

Genre: Indie rock

The title of James Bay's debut album perfectly sums up his kind of music: for chaos and calm—perfect for those moments when you're in a chaotic, calm, or an in-between state of mind. His songs will make you question a lot of things, about yourself or the things around you.

Sam Hunt

Genre: Country pop

If you want to belt out to any song because TBH, we all get random moments like that, then listen to Sam's tracks. His songs are just the right mix of feels and angst, which can touch anyone's soul. No wonder he won nods worldwide when he released his album Montevallo.

Tori Kelly

Genre: Pop, R&B

Need songs to scream at the top of your lungs when you're having one of those days? Tori's songs will give you that for those moments when you can't deal with your feelings alone.
Know more artists we should add to our playlists this year? Let's talk in the comments. We always love hearing from you. :)
How much should we rely on them to capture our personalities?
Guys, it wouldn't hurt to add a twist to your go-to look!
Shop with an advocacy in mind!
Is IF advisable for a college student's busy lifestyle?
"Planado na, booked na ang trips."
Share your routines, too!
The next Miss Universe Philippines is said to receive the biggest cash prize in the history of Philippine pageantry.
While there is still a long way to go, it's become so much easier to find like-minded people who share the same cause.
It's a game for those who love to play around and break the rules.
Truth is, you don't need to spend a lot to achieve the feed of your dreams or build your portfolio.
Now's your chance to give back.