Internet celebrity Tricia Gosingtian is in her third music video appearance in Chicosci's new single, "What's Your Poison?" which is going to be released on television soon. According to her blog, the new music video is "going to be mind-blowing and a lot different from the usual that we see on local television."
At the recently concluded 23rd Annual Awit Awards, Chicosci won Music Video of the Year award for their single, "Diamond Shotgun."
Check out some of the photos Tricia took during the shoot of the music video for "What's Your Poison?" Catch the video when it airs this Sunday, October 24, on MYX.
ADVERTISEMENT - CONTINUE READING BELOW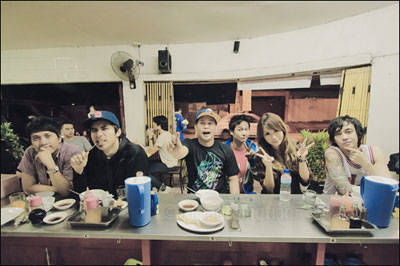 ADVERTISEMENT - CONTINUE READING BELOW