We here at the Candy HQ have been talking about One Direction for weeks now. It became a hotter topic once they made the heartbreaking announcement. We've been fans of boybands and boys in bands for as long as we can remember. So long, in fact, that we started to notice that they all break up or split or someone always has to leave after several years. And when no one does, they just decide to take a hiatus. We know you've noticed that, too, and are hoping (just like us) that a few years down the road, 1D goes on a reunion tour or concert or performance. We did some researching and here are a few things we found, which may give all of us a clearer view of the issue, and determine when we can expect to see Harry, Liam, Louis, Niall, and Zayn perform again together.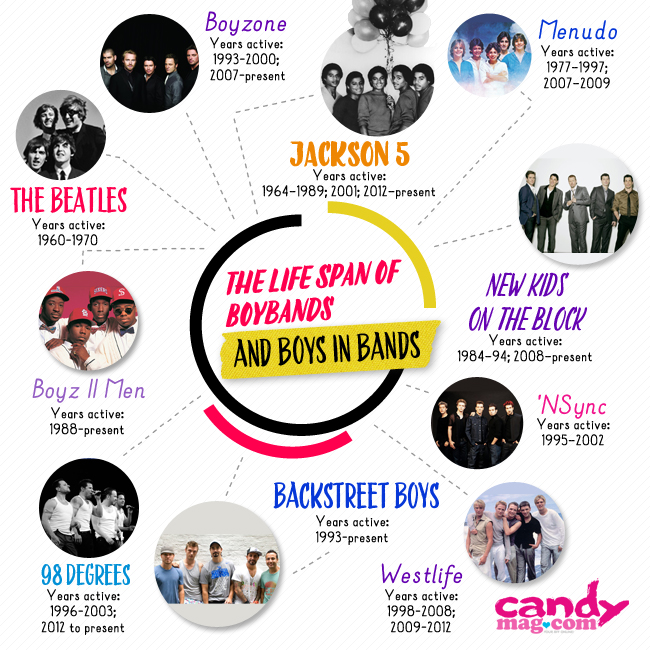 ADVERTISEMENT - CONTINUE READING BELOW
The Beatles
via giphy.com
Members: George Harrison, John Lennon, Paul McCartney, and Ringo Starr
Years active: 1960-1970
The breakup: There are numerous reasons reported as to why one of the world's most influential musicians broke up. Some say it's because their tour has already ended in 1966. Others say it's because of financial and legal disputes, while others report that the cause was differences in their artistic vision for the band—which is why they pursued solo projects after the split. But probably the most famous rumor as cited by fans was John's wife, Yoko Ono. Yoko is a Japanese-American conceptual artist who later became The Beatles member's wife. The guys' previous agreement was to not let their wives influence the development of their music, but Yoko was frequently in the studio and provided inputs on their work which caused friction between John and the rest of the guys.
ADVERTISEMENT - CONTINUE READING BELOW
Jackson 5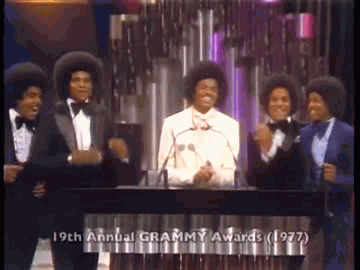 via giphy.com
Members: Jackie, Jermaine (later replaced by Randy), Marlon, Michael, and Tito Jackson.
Years active: 1964–1989, 2001, 2012–present
The decline: Known as the first band of color to have such a huge following, the Jackson 5 began decline after their Victory Tour ended in 1984, with Michael and Marlon announcing that they're leaving the group. The remaining four continued, but they didn't do as well. So in 1989, the group went into hiatus and only reunited in 2001 for Michael's 30th solo career anniversary at the Madison Square Garden. In 2009, Michael died and the Jackson brothers did background vocals for his concert movie This Is It's theme song of the same title. There have been plans for a reunion concert which will also serve as a tribute concert for Michael since 2011, but it only happened in 2012 at The Unity Tour which reunited Tito, Jermaine, Jackie, and Marlon.
ADVERTISEMENT - CONTINUE READING BELOW
Menudo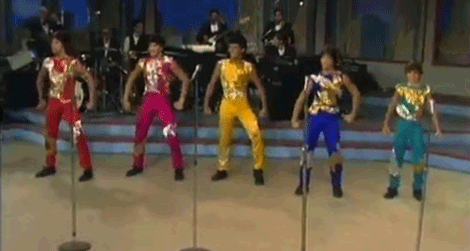 via giphy.com
Original members: Carlos Meléndez, Fernando Sallaberry, Nefty Sallaberry, Óscar Meléndez, and Ricky Meléndez
Years active: 1977–1997, 2007–2009
The decline: Throughout the Latin group's career, there were numerous replacements done to keep the group young. But it was during the '80s when then members started having internal conflicts. Some members left Menudo without any word. But with a huge fanbase, the guys continued with their musical career. Their popularity waned in the '90s, except when they released the album Tiempo de Amar in 1996. The rights to the name Menudo were sold the following year and the remaining members had to change their name to MDO in 1997. In 2007, Menudo announced their return but the group wasn't successful anymore causing them to disband in 2009.
ADVERTISEMENT - CONTINUE READING BELOW
READ: From Five to Four: A timeline of the major moments for One Direction
New Kids on the Block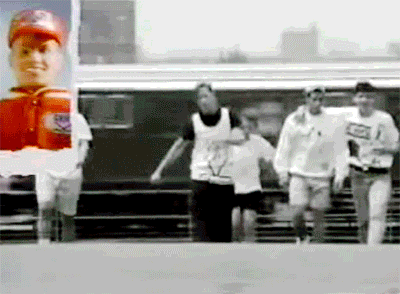 via giphy.com
Members: Danny Wood, Donnie Wahlberg, Joey McIntyre, Jonathan Knight, and Jordan Knight
Years active: 1984–94, 2008–present
The decline: The NKOTB were successful until their popularity waned in the early '90s. They faced lip syncing allegations and backlash, and their record sales went down as they shift their type of music. They released their fourth studio album Face the Music in 1993, but the sales weren't as good as before. NKOTB then began playing in smaller venues and supporting tours, and in 1994 after Jonathan Knight made his exit from the group due to panic attacks, NKOTB disbanded. The group reunited in 2008 after revealing that they're working on new music. They released singles and even went on tours again, but their last announcement was of their summer tour The Main Event, which they'll be doing with the surviving members of TLC and Nelly.
After the 1994 breakup: The guys did different things. Danny and Jonathan went low-pro. Jordan Knight and Joey pursued solo careers, and Donnie tried acting just like his brother Mark Wahlberg.
ADVERTISEMENT - CONTINUE READING BELOW
Boyz II Men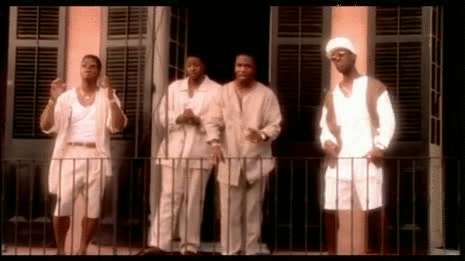 via giphy.com
Members: Marc Nelson, Michael McCary, Nathan Morris, Shawn Stockman, and Wanya Morris
Years active: 1988-present
The decline: The group stayed intact for years as a quartet since Marc quit the group during the early stages of their career. The conflict Boyz II Men first had that caused the band's instability was with their record label, after releasing The Remix Collection without the group's permission in 1997. Boyz II Men went on tour that same year, but the conflicts they had internally and with their music label made the situation worse. Health problems also affected their tour and they were forced to postpone part of it because a polyp developed in Wanya's vocal cords and Michael's scoliosis prevented him from doing their dance routines. In 2003, Michael made his exit because of his scoliosis and the guys continued to perform as a trio since.
ADVERTISEMENT - CONTINUE READING BELOW
Backstreet Boys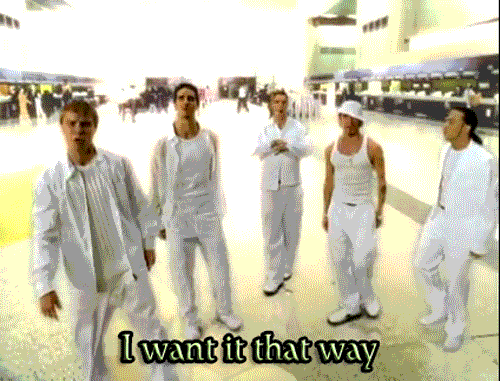 via giphy.com
Members: AJ McLean, Brian Littrell, Howie Dorough, Kevin Richardson, and Nick Carter
Years active: 1993-present
The decline: The group had problems with their record label in 2002 after they filed a lawsuit for breach of contract when their record label promoted Nick's solo album at the expense of the group's album then. Although no big or remarkable conflicts were rumored between the members, the fans have been seeing them less and less that time. The following year, AJ talked for the first time in public about his drug abuse and his struggles to deal with fame on The Oprah Winfrey Show where the group reunited to give him their support. Although they faced differences in personalities, Backstreet Boys reconciled, worked on a new material, and started recording in 2004. In 2006, Kevin left the group and although the remaining boys got offers to have a reality show up and running to find Kevin's replacement, they refused. He rejoined the group permanently in 2012. Earlier this year, Backstreet Boys released their documentary movie Backstreet Boys: Show 'Em What You're Made Of which details their career up to the making of their album In a World Like This.
ADVERTISEMENT - CONTINUE READING BELOW
READ: How We Feel About Zayn Malik Leaving 1D in One Direction Song Lyrics
Boyzone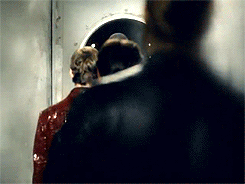 via a-saudosista.tumblr.com
Members: Keith Duffy, Michael Graham, Ronan Keating, Shane Lynch, and Stephen Gately
Years: 1993-2000, 2007-present
Reason for decline: The Irish boyband took some time off in 1999 when the group began having internal conflicts and the members wanted to pursue personal projects. The group reunited in 2007 for a performance for Children in Need on BBC1 and also announced an Irish and UK tour the following year. However, in 2009, Stephen was found dead in his Majorca home due to congenital heart defect. The four surviving members of Boyzone then released the album Brother as tribute to their late bandmate. The band's latest announcement included a sixth studio album called From Dublin to Detroit.
ADVERTISEMENT - CONTINUE READING BELOW
'NSync
via giphy.com
Members: Chris Kirkpatrick, JC Chasez, Joey Fatone, Justin Timberlake, and Lance Bass
Years active: 1995–2002
Reason for breakup: 'NSync was one of the biggest boybands of the '90s. The reason for the band's split in 2002 after their Celebrity tour was never really announced. Not until Lance released his 2007 autobiography Out of Sync, which cited that the reason for the breakup was Justin's desire to go solo. 'NSync reunited in 2013 for a performance at the MTV Video Music Awards during Justin's set for his acceptance of the Michael Jackson Video Vanguard Award that year. Even though they were asked if there'd be any reunion performance or project after their number, Lance said that they didn't have plans.
ADVERTISEMENT - CONTINUE READING BELOW
98 Degrees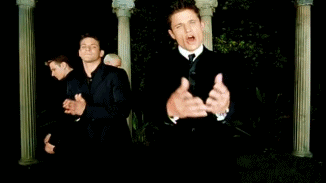 via adoseofvitaminb.tumblr.com
Members: Drew Lachey, Jeff Timmons, Justin Jeffre, and Nick Lachey
Years active: 1996-2003, 2012 to present
The decline: After their romantic ballads that made girls swoon for years, 98 Degrees decided to take some time off to pursue solo projects in 2003. Drew got married and started his family. Jeff and Nick released their solo albums. And Justin pursued his passion for politics, even running for mayor of Cincinatti at one point. In 2012, the group reunited for a few performances and even went back to the studio to work on a new album. They released 2.0 the following year and also joined NKOTB and Boyz II Men for a tour.
ADVERTISEMENT - CONTINUE READING BELOW
Westlife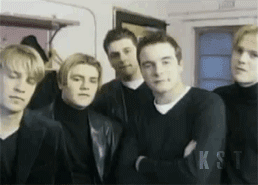 via giphy.com
Members: Brian McFadden, Kian Egan, Mark Feehily, Nicky Byrne, and Shane Filan
Years active: 1998-2008, 2009-2012
The decline: In 2004, Brian announced his departure from the Irish boyband to spend more time with his family and pursue solo projects. The group continued as a quartet after his exit. After their 10th anniversary concert 10 Years of Westlife, the group announced that they will be on hiatus. They were next seen on The X Factor for a performance of "Flying Without Wings" in 2008. In 2011, Westlife announced that they were splitting after their Greatest Hits album and a farewell tour. Their final concert happened in 2012 in Dublin, Ireland.
ADVERTISEMENT - CONTINUE READING BELOW
READ: No, "Quick-Quick" is Totally Not a New Song by One Direction
Got something to share with us? Let us know in the comments or tweet us @candymagdotcom. :)