All Access
The Hunger Games: Capitol Couture Reveals Eerie Live Portraits of Johanna and Peeta
Eery new images of Johanna and Peeta!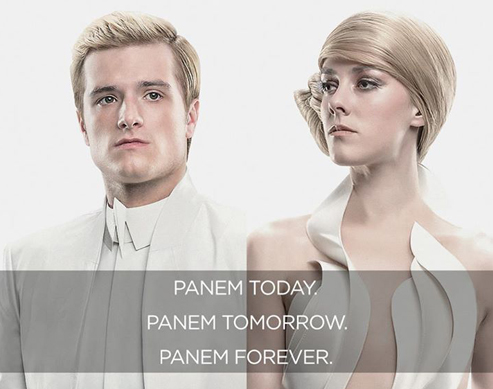 Capitol Couture just released the Capitol Exclusive Living Portraits of Quarter Quell winners, Peeta Mellark (Josh Hutcherson) and Johanna Mason (Jena Malone). You can view the live versions over here, but warning: They look too perfect, it's a little creepy.
Is this is part of the Capitol's propaganda to divert attention from the uprising headlined by the Mockingjay? What do you think, Candy Girls? Whatever the reason for this is, trust us to head to the cinemas for the premiere of The Hunger Games: Mockingjay - Part 1 in November.
Thailand rethinks its elephant strategy.
Who else wants a basket full of mojos?
We're hoping to see more of these in different LGUs!
Sometimes, no matter how hard you try, some people just won't vibe with you, and that's totally fine.
Have you tried the #ComeAroundMeChallenge?
The cheerleading docu-series is a phenomenon.
A lot of them are dirtier than a toilet seat.
The kind of wholesome content we all love to see.
Being away from each other teaches you to cherish every moment together even more.