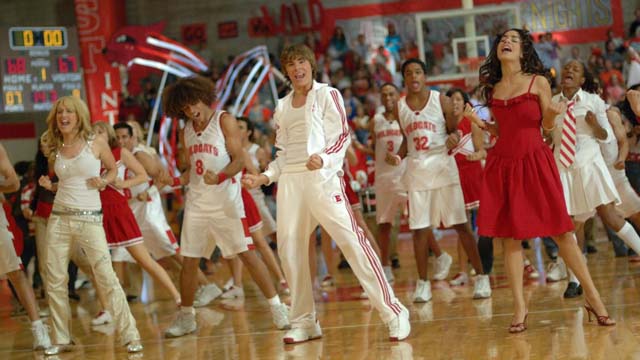 Disney Channel is bringing back one of our favorite gangs of all time—the crew of the High School Musical! In celebration of the original Disney TV's 10th year anniversary (time flies!), most of the cast members are reuniting for a TV special that's set to air on January 20 along with the original musical. (via Refinery29.com)
ADVERTISEMENT - CONTINUE READING BELOW
READ MORE:
Zac Efron's Dating Timeline Post-Vanessa Hudgens
So Where Do We Sign Up For Dance Classes With Vanessa Hudgens and Ashley Tisdale?
5 Reasons Why We Love Zac Efron
While Zac Efron won't be with the cast for the special, a pre-taped message from our dear Troy Bolton will be shown during the telecast.
And it looks like we're not the only ones who are excited about this reunion. Gary Marsh, president and chief creative officer of Disney Channels worldwide said, "Seeing the cast of High School Musical back together again reaffirms what made it special 10 years ago. It's their optimism, their dedication, and their extraordinary talent—as a group—that made this such an exceptional movie and cultural phenomenon. Ten years later, the movie continues to delight audiences around the globe, not just for its memorable song-and-dance numbers, but for its universal themes that continue to resonate with fans everywhere—express yourself, believe in yourself, and always follow your dreams."
High School Musical premiered on January 20, 2006 to audiences worldwide.