Summer is almost here and for some of you, it's going to be an extra long one because of the academic calendar shift. Make the most of it and get inspiration from these movies!
1 That Thing Called Tadhana
ADVERTISEMENT - CONTINUE READING BELOW
Between this movie and the TV show Forevermore, everyone's itching to go to Sagada, where there is magic in the freezing cold, clouds upon clouds to soak up your feels, and wide open spaces to lose (and find) yourself. Now if only it was as easy to find a cute, sweet, and trustworthy travel companion like Anthony as it is to hop on a bus to Sagada...
2 Relaks, It's Just Pag-ibig
ADVERTISEMENT - CONTINUE READING BELOW
From the same writer and director of That Thing Called Tadhana comes another story that will make you want to pack up and leave (this time to Leyte), take risks, and even fall in love. (And maybe dye your hair purple like Sofia Andres.)
3 The Sisterhood of the Traveling Pants 2
A place—no matter how gorgeous it is like Santorini, Greece—is only as good as its people, as you can see in this slumber party favorite.
ADVERTISEMENT - CONTINUE READING BELOW
4 The Secret Life of Walter Mitty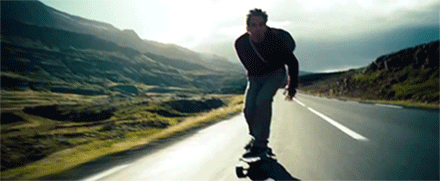 via timon-and-pumbaa.tumblr.com
Walter Mitty's story is a reminder that our imagination, however fantastical it maybe, has nothing on real-life adventures. You may never find yourself biking to a volcano that's about to erupt, but who knows—maybe you're meant to see something just as or even more amazing. You just have to be open to the possibilities.
ADVERTISEMENT - CONTINUE READING BELOW
5 Before Sunrise, Before Sunset, and Before Midnight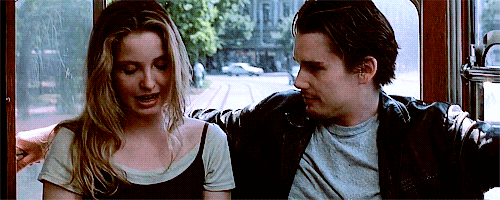 via tyesheridann.tumblr.com
Okay, so that's three movies, but how can you stop at one? Celine and Jesse talk the talk and walk the walk from Vienna to Paris to Greece over the course of 18 years. It's love at its realest.