Never mind the RED tour. That's old news. LOLJK! We're still hurting for not getting tix for her June 6 concert. But The Giver's first trailer is a welcome distraction for us. Why? Because Taylor Swift's in there, that's why. She even tweeted the link to the trailer earlier today.
Have you seen her? No? Give it another try. She's in there for like one second, in between 0:43-0:45! TBH, we had to replay the video several times to screencap her.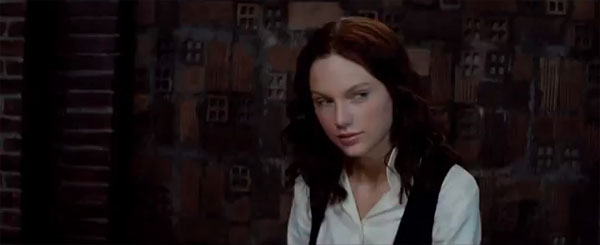 ADVERTISEMENT - CONTINUE READING BELOW
If you haven't gotten enough of dystopian stories yet, you will surely love Lois Lowry's The Giver (the first book in The Giver Quartet). It's like The Hunger Games and Divergent rolled into one, only with too much pain that the Giver and the Receiver only know about. Sounds like a tearjerker, right?
Taylor joins Meryl Streep, Jeff Bridges, Brenton Thwaites, Alexander Skarsgård, and Katie Holmes. The Giver is set for release on August 15.
Excited about Taylor's new movie? Tell us about your feelings in the comments or tweet us @candymagdotcom to join the conversation!