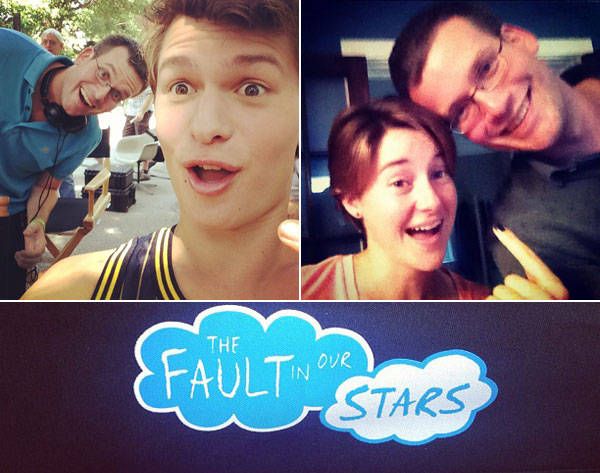 Pain demands to be felt, John Green writes in The Fault in Our Stars, and we'll definitely get our hearts crushed by the upcoming movie adaptation. Even if you haven't read the book, I'm sure you've heard stories of people ugly crying while reading it in public. Even John Green, who of course knows everything about the story, "can't keep his emotions in check" on set. He recently tweeted, "Having spent my morning in a puddle of tears, I now need a nap."
But I'm getting ahead of myself. The Fault in Our Stars is the precious love story of a guy and a girl who both have cancer. Sounds depressing, and it is, but it's also funny. How can it be depressing and funny at the same time? Because John Green is right: "Humor and sadness co-exist everywhere and always."
As a huge fan of the book, I've been gobbling up every tweet and Instagram since they started shooting the movie late last month. John Green, bless his heart, vlogged on set, which can be best described in his words: "Omigod, what is air?"
ADVERTISEMENT - CONTINUE READING BELOW
Clearly I am spending enough time on the Internet.