We know you've been glued to your laptops and TV sets since forever, anticipating each new episode from your favorite TV shows or waiting for a new one you can binge-watch come summer or Christmas break. Before you invest your feelings on these shows or the newer seasons of your fave ones, we want you to go over this list first. You know, to make sure you haven't been investing your feelings on the wrong ones. Not that the axed shows aren't worthy of your time. It's just that getting over your favorite show is like getting over an ex-love—it ain't easy. Consider this a sweet gesture from us, your best-est friend ever.
Canceled Shows
A to Z. This romantic comedy that won us over for its quirky and 500 Days of Summer feel didn't get enough following as we've expected. Boo! Late last year, NBC announced the bad news after just a few episodes. Although Andrew (Ben Feldman) and Zelda's (Cristin Milioti) love story ended in the letter M, for "meant to be," the show just wasn't meant to stay.
ADVERTISEMENT - CONTINUE READING BELOW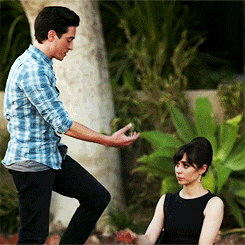 via taylortownsend.tumblr.com
ADVERTISEMENT - CONTINUE READING BELOW
READ: Elena Is the Soul of TVD: These Tweets Know How We Feel About Nina Dobrev's News

Eye Candy. We really would've wanted to see Victoria Justice in this kickass MTV series, but the TV gods aren't in our favor. The network decided not to renew it which was announced by V on her Twitter just this month. And that's how MTV left us hanging infront of our TV sets. No thanks, you guys!
ADVERTISEMENT - CONTINUE READING BELOW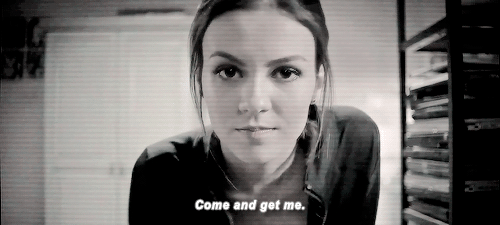 via teendotcom.tumblr.com
Glee. After six seasons of following the original glee club members, Fox capped off this beloved TV series with beautiful endings for the characters in the story we all have loved. Missing the gang already? You can read about their future projects right here.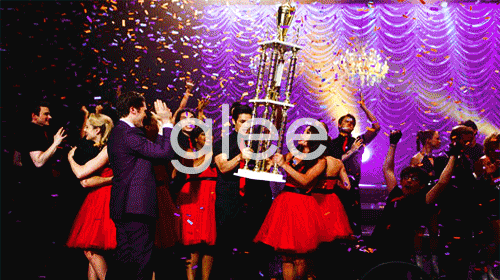 via riverars.tumblr.com
ADVERTISEMENT - CONTINUE READING BELOW
Red Band Society. This brilliant teen TV series set in a hospital had most of the things we've wanted—feels and beautifully-written characters. But we won't have more of that, sorry. RBS just shut down production last year, but Fox just revealed the final words recently that it's been canceled already. So much for keeping our hopes up. Remind us not to do this again in the future when we find a new series to love. Cue: Sobs.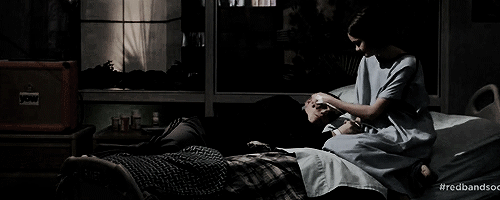 via redbandsocietygifs.tumblr.com
ADVERTISEMENT - CONTINUE READING BELOW
READ: The Funniest Lines from Some of Our Fave TV and Movie Characters
But don't be so sad about the shows that said good-bye to you, Candy Girls. We have two new TV series to look forward to this year!
Scream Queens. Featuring an all-star cast made up of Emma Roberts, Ariana Grande, Lea Michele, among others, this upcoming Ryan Murphy TV show is making all of us excited. You guys, our favorite actresses are on this show which is set in a college campus that's facing a series of murders. Intriguing, right? Scream Queens is set to start airing this month.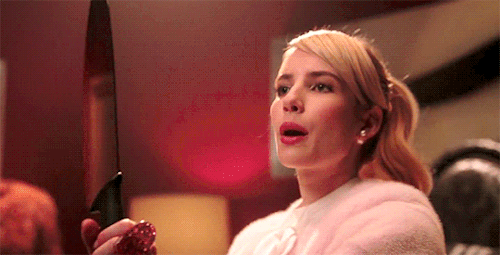 via Pinterest
ADVERTISEMENT - CONTINUE READING BELOW
Scream. Seems like we will have more thrilling nights this year. Another thriller that'll grace our TV sets is MTV's Scream, a modern day adaptation of the slasher movie of the same title. Make sure to prepare your hearts before it starts airing in June.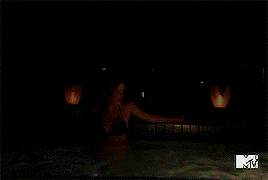 via mileycyrux.tumblr.com
Renewed Shows
ADVERTISEMENT - CONTINUE READING BELOW
Your favorite shows not mentioned above? It's because they're all safe from The Ax. Rejoice! 2 Broke Girls, Arrow, Big Bang Theory, Gotham, Jane the Virgin, New Girl, The 100, The Flash, The Originals, The Vampire Diaries (minus Nina Dobrev, huhuhu!), and Reign were renewed for new seasons.
READ: The Best of Dystopia Is on TV and We Hope You're Watching
Which shows are you watching this year, Candy Girls? Let's talk in the comments or tweet us @candymagdotcom. We always love hearing from you. :)