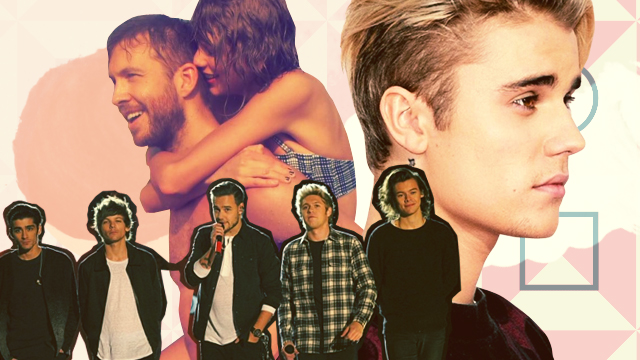 1. Zayn Malik leaves One Direction. In the midst of their On the Road Again tour, Zayn pulled off a shocker and an announcement was made about his separation from the group. This was really heartbreaking for Directioners all over the world, especially since we've witnessed the journey of these five back from their humble beginnings. Leave it to the rest of the group though for deciding to continue without Zayn. It might be impossible for now, but we're totally in for a reunion concert even just for one night! Maybe after their hiatus?
2. The Bieber comeback. After his Believe era in 2012, we thought we'd seen the last of Justin Bieber, now only being featured in the news as a case of lost cause, or what happens to child superstars in Hollywood. The public probably spoke too soon, as he worked hard to earn the respect again with his current offering Purpose. Whether it was crying at the VMAs after his performance, serenading Selena Gomez on a dinner date, or debuting three consecutive singles to the top three of the Billboard Hot 100, the world is more than ready to embrace JB again, and we couldn't be any happier for him!
3. Taylor Swift and Calvin Harris's pairing. Aside from her music and just being an all-around awesome gal, T-Swizzle has also had a reputation for all her previous relationships. But then, who are we to dictate whatever her matters of the heart are, right? It was this year when Taylor's OTP became Calvin Harris, as proven by their repeated PDA display at the American Music Awards when they were being sweet and cuddly. Add their Instagram posts and voila, you have the recipe to one of 2015's most powerful pairs.
ADVERTISEMENT - CONTINUE READING BELOW
4. Nina Dobrev bids farewell to The Vampire Diaries. After six seasons of playing our lead female in our favorite weekly vampire series, Nina Dobrev announced her farewell on being a part of The Vampire Diaries over Instagram last April. While this announcement really broke our hearts and had uz questioning what happens to the fate of the show (I mean what would happen now without Elena?!), we're happy with the great exit her character had. And who knows? Maybe a one-time appearance in the next or maybe final season is still possible.
5. Prince William and Duchess Kate welcome Princess Charlotte. While the likes of Justin Timberlake and Jessica Biel and Kanye West and Kim Kardashian welcomed new members of the family, there's one celebrity baby that we looked forward to the most this 2015–the second royal baby herself, Princess Charlotte. Following the footsteps of the first royal baby Prince George, the whole world witnessed the beauty of the new apparent to the heir last May 2. The lovely baby is now fourth in line to succeed Queen Elizabeth, and we're more than certain she'll also be the next in line to adapt her mother's elegance.
What buzz-worthy news stayed with you all year? Let's dish below!