The ~*best*~ might be too strong a word, but as far as we're concerned, The 100 just keeps getting better and better. To be fair, we've been burned by the highly divisive endings of dystopian juggernauts like The Hunger Games and Divergent series, while The 100 just ended its second season, which in comparison is like the first book. We're just getting started and we love that there's so much more to look forward to.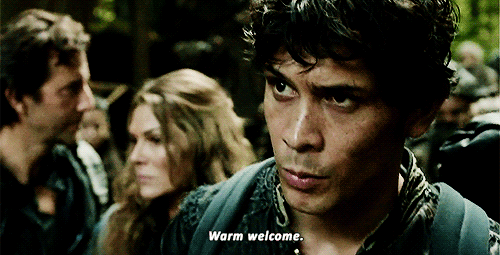 via bellamyblako.tumblr.com
ADVERTISEMENT - CONTINUE READING BELOW
If you've never seen an episode, here's a quick look at what their dystopia looks like: 97 years after a nuclear war forced a fraction of the human race to escape to outer space and live in a colony of space stations, 100 young convicts are sent to earth to see if the rest of the survivors can come back home. After a shaky landing where they lost two people (because they unbuckled their seatbelts!), they find that earth is lush, green, and very much habitable. The catch? They're not alone. The pilot ends with a lovable character getting speared through the chest just as they find the HQ that supposedly houses their food and supplies.
ADVERTISEMENT - CONTINUE READING BELOW
Up until that point, the pilot episode had been mildly interesting, ticking items off the dystopian checklist (bleak future, power struggle, cute cast, etc.). But with that shocking attack, The 100 shows that it means business. Little by little, it peels away the layers of this dangerous new world, introducing new players, OTPs, and sources of conflict among the Sky People as they would later be called. There's more than one hostile camp and they eventually discover that the enemy of their enemy is their friend. (Or so they think!) Oh, and when the adults join the party? It's like your parents coming home earlier than you expected, with the house wrecked, and you're so grounded for life.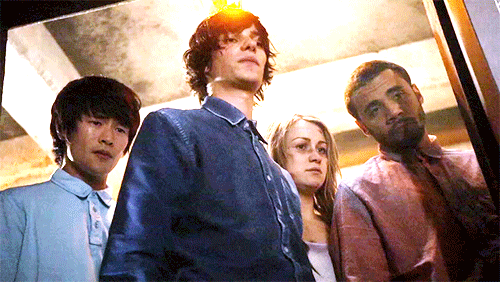 via commanderbellamy.tumblr.com
ADVERTISEMENT - CONTINUE READING BELOW
Last year I described season one as "slow and steady with little fanfare, but just enough fireworks to keep your attention." Season two is the exact opposite, starting strong and ending even stronger. The plot is driven forward and forward, leaving a trail of bodies behind—main characters even—but the show never writes itself into a corner. It keeps pushing boundaries and before you know it, it's the season finale and you're left mind-boggled and demanding to know what the heck happens next.
ADVERTISEMENT - CONTINUE READING BELOW
So if you haven't yet, please give this show a chance and help keep it alive for as long as possible. If you're already watching, tell us what you love about it by leaving a comment below or tweeting us @candymagdotcom!
Catch The 100 on JackTV.