This lovely girl is celebrating her 21st birthday today, and we're making an A to Z of Nadine Lustre to celebrate this occasion!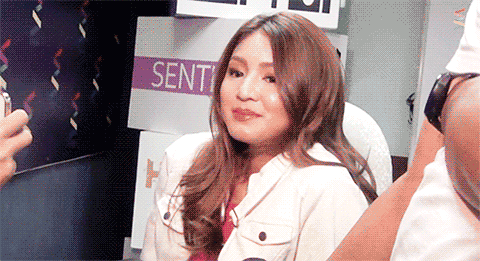 via jadineland.tumblr.com
A is for Adventure Time, her fave TV show of all time.
B is for blue, her favorite color.
C is for Candy Girl. Did you know that Nadine appeared on the pages of Candy? Go flip through the pages of your issues from 2009 now and let us know if you find her photos! ;)
D is for Diary ng Panget. DNP is Nadine's breakout movie and was a huge hit.
E is for eldest. ICYDK, she is ate to 3 younger siblings.
ADVERTISEMENT - CONTINUE READING BELOW
F is for filters. Did you know that Nadine isn't into using filters when she posts photos on her Instagram?
G is for gamer. Growing up with 2 brothers, Nadine used to play video games a lot before she became so busy with her career.
H is for Halloween. This lovely lady was born on October 31, 1993.
I is for Instagram. Safe to say, she loves taking beautiful photos. Just take a look at @nadzlustre on Instagram and you'll see that she knows how to take post-worthy photos.
J is for James Reid, her onscreen partner. They're known as Jadine.
K is for Katy Perry, her favorite foreign performer.
L is for legs. Her favorite body part? Her long legs.
M is for Miracle. The name of her character in Talk Back and You're Dead and Never Talk Back To a Gangster.
N is for "No Erase," a song she did with James for the movie soundtrack of DNP.
O is for OTP. Her #OTP with James is probably one of this generation's most beloved pairings, ever. Go over the trending topics on Twitter and you'll most probably see a trending topic related to these 2 teen icons.
P is for Pop Girls. Before she pursued acting, Nadine was part of the girl group managed by Viva Entertainment where she was the lead vocalist. Yes, this young lady can sing and dance and act. Triple threat, yes?
Q is for quality time. For some much-needed Me Time, Nadine usually loves staying in her bedroom.
R is for Rico Blanco, her fave local singer.
S is for Storyland, the TV show she hosted over RPN when she was 9 years old.
T is for Talk Back and You're Dead, her second movie with James which was another box office hit. Of course.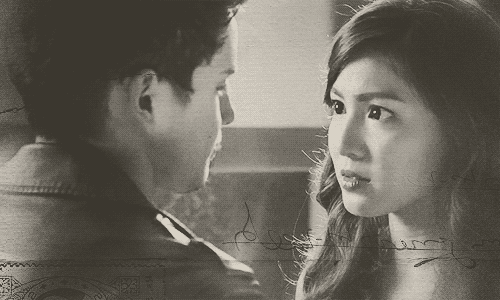 via f*yeahkimmychiu.tumblr.com
ADVERTISEMENT - CONTINUE READING BELOW
U is for underdog. Her first lead role in a movie was underdog, Eya, for DNP. She won the hearts of Pinay teens because her struggles were the struggles of young girls, too. Hello, pimples!
V is for Viva, her managing company.
W is for Wansapanataym. After Jadine signed an exclusive contract with TV network, ABS-CBN, they starred on Wansapanataym's month-long special, My App Boyfie, which trends on Twitter every time it aired.
X is for boXing (we tried okay!), how Nadine stays fit.
Y is for Yassi Pressman. Nadine considers Yassi as her best friend in the industry. The 2 appeared together in her second movie.
Z is for zesty. Anyone can attest that this young star is full of life. You'll totes love the sound of her laughter because it's super infectious!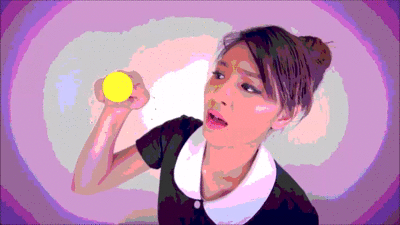 via jadineholics.tumblr.com
ADVERTISEMENT - CONTINUE READING BELOW
Happy 21st birthday, Nadine! Tag her @hellobangsie on Twitter to wish her a happy birthday today, Candy Girls. And don't forget to follow us @candymagdotcom, too. :)