This weekend was a huge one for Filipino Directioners. Finally, Harry Styles, Liam Payne, Louis Tomlinson, and Niall Horan of One Direction stopped by Manila for a two-night concert as part of the On the Road Again Tour. Fans flocked to the SM Mall of Asia Open Grounds to catch the boys perform a few of their chart-topping hits for their Filipino fans who have waited several years to finally see them in the country. We can imagine just how excited you were when you got into the venue, Candyrectioners. It wasn't an easy journey, but it was worth everything you've been through—hours lining up to get tickets last year, queueing at the venue to get great seats, and finally screaming your lungs out when you caught your first glimpse of 1D. We ~totally~ get you. Here's a short list of the feelings we know you also felt while being in the boys' presence for two nights.
1 Uneasiness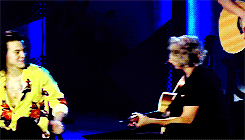 via njallssmile.tumblr.com
ADVERTISEMENT - CONTINUE READING BELOW
You're already inside the venue, sitting down, and waiting for the boys to come out. Only a few minutes more before the guys come out, but it feels like forever. You keep doing weird movements and sounds just to calm yourself down.
2 #RIPMe
via liamotra.tumblr.com
When the boys finally came out, you were screaming at the top of your lungs! You've been waiting to see them in the flesh for so long and by the time they're finally in front of you, you just couldn't believe it. This is not a drill. It's totally REAL.
3 Restlessness
via ohyouharry.tumblr.com
You have to move around because the feelings are just wayyy too intense. Shimmy shimmy all around!
READ: #MakeIcaSmile1D: A One Direction Super Fan Is Missing Today's Show After an Accident
4 Intensity
No One Direction concert will be complete without pelvic thrusts. Are we right or are we right?
5 Hot hot hot
The boys kept saying it was the hottest gig ever. And you totally agree even on a non-weather-related level. For a moment, you didn't know where you were because ~feelings~. But whenever the boys splashed water around onstage, you know in your heart that you're finally home. *heart eyes emoji*
READ: See Photos from Day 1 of One Direction's On the Road Again Tour in Manila
6 Denial(l? LOL)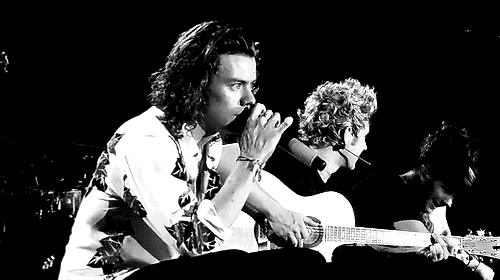 via effubth.tumblr.com
Then, there was that screaming realization that this was not a One Direction concert. It was a super fun time with the boys, but it's just not the same without Zayn Malik who signed off the tour due to stress.
7 Enlightenment
Life changed FOREVER. You won't be the same after your lives have been touched by these BBs, that's for sure. We're living proof here at the Candy HQ—and we're pretty sure you are, too.
ADVERTISEMENT - CONTINUE READING BELOW
What are your feelings after #OTRATMNL, Candy Girls? Let's talk in the comments or tweet us @candymagdotcom. We always love hearing from you. :)