All Access
Teen Wolf: So Cray, So Good
On one of the craziest shows right now.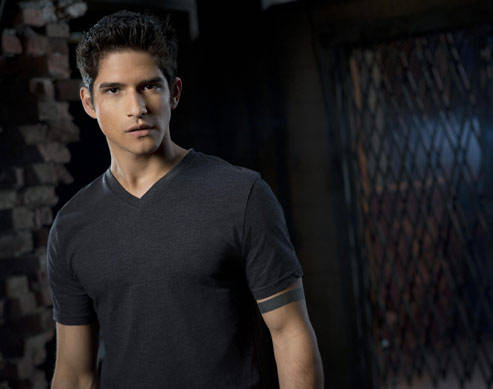 PHOTOS MTV/BETV, Tumblr
I can count on one hand the number of people I know who watch Teen Wolf, and it makes me sad. No, really. Teen Wolf is one heck of a deranged show, but it's so fun to watch. It's super campy—take the overly generous use of slow mo, the bloodcurdling screams every five minutes, and even the actual action sequences (near-death by kalmot, anyone?).
I thought last season's finale took the cake: after Jackson dies as a kanima (looong story), he's reborn as a werewolf with strangely blue eyes. But this hybrid monstrosity proved me wrong. What a way to open season three.

(via jessramblings.tumblr.com)
ADVERTISEMENT - CONTINUE READING BELOW
CONTINUE READING BELOW
Recommended Videos
Main protagonist Scott is back with his puppy dog (sometimes werewolf) eyes. I love me some Tyler Posey, but sometimes he reminds me of Sam Milby circa "I never… said… that I love you."
Scott and Allison (Crystal Reed) are still not back together, but you know it's just a matter of time. Hello, recall how they broke up: he says he'll wait for her, she says there's no such thing as fate, he says there's no such thing as werewolves. So cheesy! <3
(via tyler-struck.tumblr.com)
ADVERTISEMENT - CONTINUE READING BELOW
While the odds are slightly in favor of Scott and Allison in the love department, Lydia (Holland Roden) has the worst. Luck. Ever. Jackson (Colton Haynes) dumps her in season one, a manipulative alpha stalks her in season two, and just when you thought she and Jackson might get back together in season three, he leaves for Arrow London. Gurl, kay Stiles ka na lang kasi. The boy (Dylan O'Brien) is on a (15-year) mission to make her fall in love with him. I ship it.

(via theteenwolfgifs.tumblr.com)
ADVERTISEMENT - CONTINUE READING BELOW
The last thing I saw was episode three, the one with the threefold virgin sacrifice. Combined with the alpha pack, this season is just going to get crazier and crazier. Tune in with me and join the madness!
Teen Wolf airs Saturdays, 5pm on BETV.
Take your pick from this list of self-care apps and mood trackers.
It's happening in stores and online!
It isn't an easy feat even for the regular students like us.
In case you're curious about what kind of jobs are currently available in the market.
For when you're feeling adventurous.
You can spend Happy Hour watching the sunset!
He majored in Civil Engineering and wants to build a big home for his family.
As well as students of state colleges and vocational schools.
Maybe get one for yourself, too?
Looks like Anthony Bridgerton will be the focal point of the new season.
Need a bit more scandal and intrigue in your life?
From The Candy Bulletin Community