What better way to start this week than with wise words from four of your favorite stars, right? The FOX Teen Choice Awards 2015 happened earlier and not only did we celebrate with the winners and the nominees this morning, we also were able to get a few wise words from their acceptance speeches. If you're having a bad case of Monday blues or you just need a little push to do what you're supposed to do this week, read these celebrities' words to inspire you and let you know that you can do it and that everything's going to be fine.
1 From Ellen DeGeneres who won the award for Choice Comedian: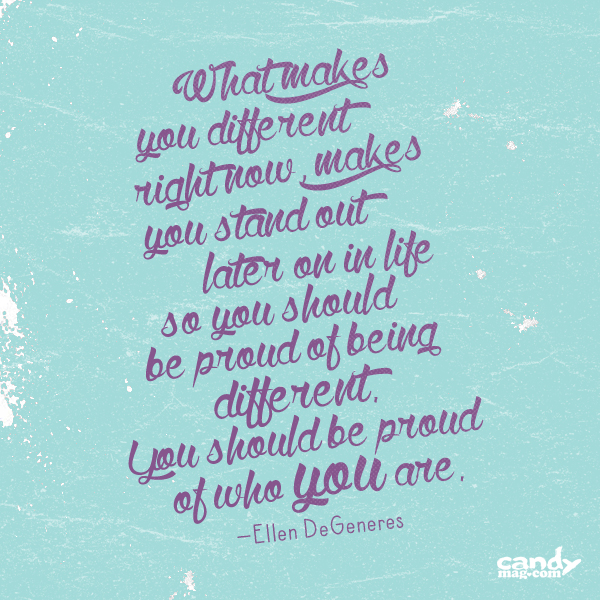 ADVERTISEMENT - CONTINUE READING BELOW
ADVERTISEMENT - CONTINUE READING BELOW
"It feels good to be chosen but there was a time in my life that I was not chosen; I was the opposite of chosen, because I was different. I think I want to make sure that everyone knows that what makes you different right now, makes you stand out later on in life so you should be proud of being different. You should be proud of who you are... The most important thing I want to say is to embrace who you really are, because being unique is very, very important. Fitting in is not all that really matters. It's being unique and being who you really are."
2 From Britney Spears who was named Candie's Choice Style Icon: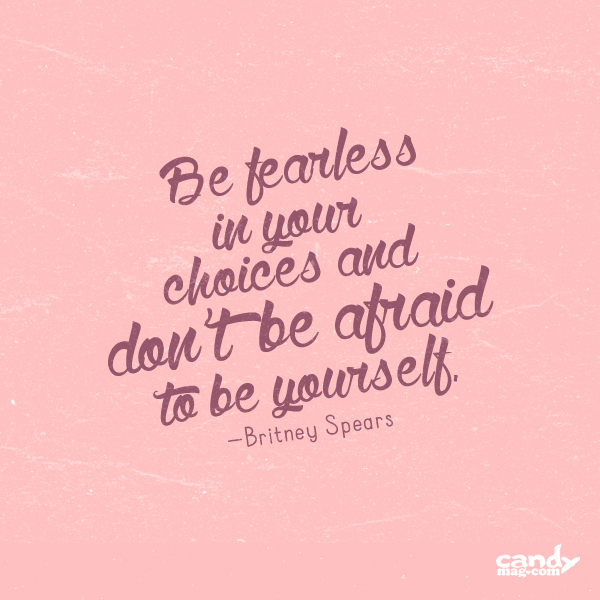 ADVERTISEMENT - CONTINUE READING BELOW
"Be fearless in your choices and don't be afraid to be yourself."
3 From Cameron Dallas, this year's Choice Male Web Star: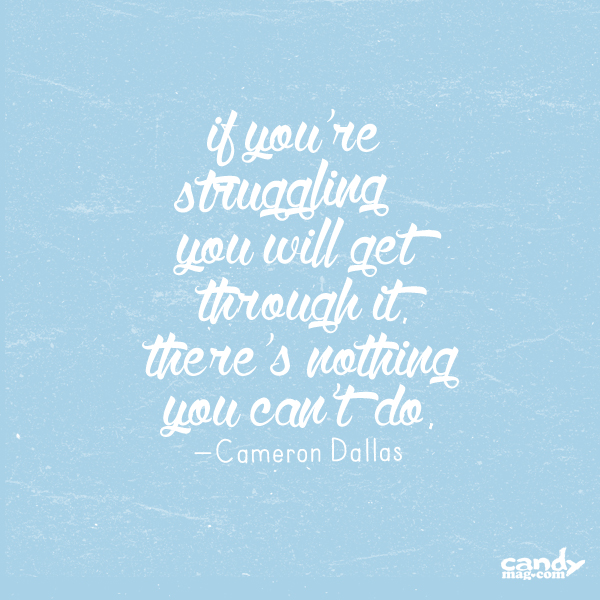 "I just want to say and remind you guys that if you're struggling, you will get through it, and there's nothing you can't do."
READ: Calvin Harris Stayed At Home With Taylor Swift's Cats While She Was Away

ADVERTISEMENT - CONTINUE READING BELOW
4 From Nina Dobrev who took home the surf boards for Choice Fantasy/Sci-Fi TV Actress for The Vampire Diaries and Choice TV Liplock with Ian Somerhalder: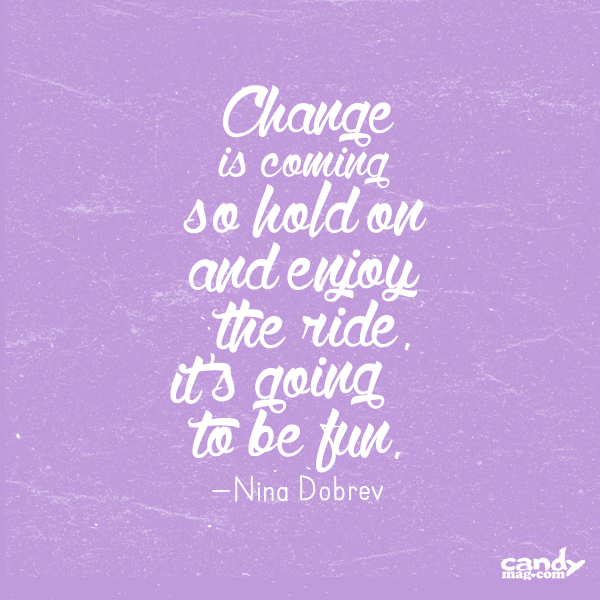 "Change. It's a scary word, at least I used to think that because it meant new beginnings—new beginnings with a future that's unknown. But change is necessary, necessary for you to grow and to learn and to better yourself because everything in life comes to an end... So remember, change is coming so hold on and enjoy the ride. It's going to be fun."
ADVERTISEMENT - CONTINUE READING BELOW
READ: 6 Words That Only Brave Candy Girls Have The Courage To Say
Did you watch the TCAs 2015, too? Let's talk in the comments or via Twitter @candymagdotcom. :)