After rumors began circulating over the weekend about Taylor Swift's stint on The Voice season 7, we're finally getting something more concrete today!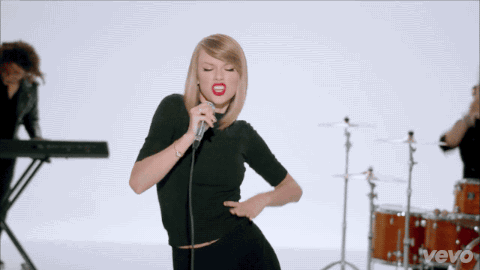 via giphy.com
T-Swizzle will be gracing an episode of The Voice's next season as guest mentor, according to Us Weekly. It's like Chris Martin's appearance during the 6th season, helping out all the teams along with each of their respective advisors. The big question is will she also give them a few pointers on how to dance (um, shake things off?) given that she's been learning to dance herself recently for her "Shake It Off" music video?
ADVERTISEMENT - CONTINUE READING BELOW
ADVERTISEMENT - CONTINUE READING BELOW
We're clueless about that, but it will really be a treat to see her with the show's judges—Adam Levine, Blake Shelton, Gwen Stefani, and Pharell Williams.
The Voice Season 7 is set to start airing on September 22, almost a month before the singer releases her fifth album 1989 on October 27.