In case you haven't noticed, 2015 is turning out to be a big year for music sensation Taylor Swift. Aside from her chart-topping songs and album, the 25-year-old singer and songwriter has also stood up for musicians' rights which found Apple Music changing its terms and agreements in no time. On top of her busy schedule—she's currently on the 1989 World Tour—Tay-Tay still finds the time to be a daughter, a friend, and a (rumored) girlfriend to music producer Calvin Harris. In her Vanity Fair cover interview with Josh Duboff, she talks about all of these things and more, giving us a few important life lessons in the process.
ADVERTISEMENT - CONTINUE READING BELOW
1 On the strong sisterhood they have in their squad: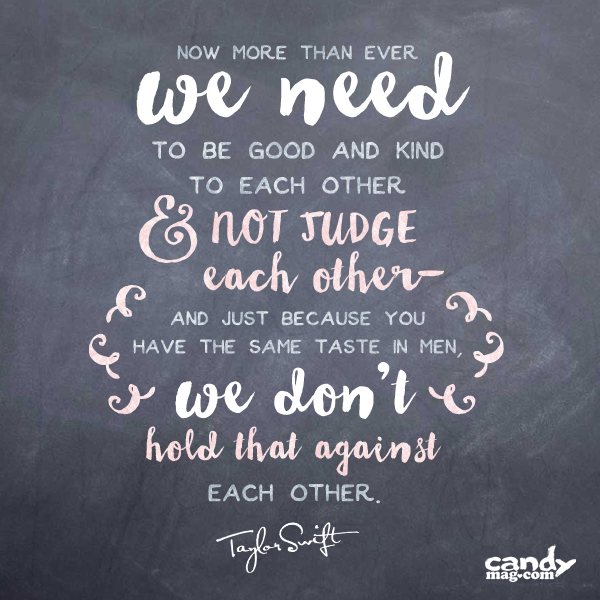 "We even have girls in our group who have dated the same people. It's almost like the sisterhood has such a higher place on the list of priorities for us. It's so much more important than some guy that it didn't work out with. When you've got this group of girls who need each other as much as we need each other, in this climate, when it's so hard for women to be understood and portrayed the right way in the media. . . . now more than ever we need to be good and kind to each other and not judge each other—and just because you have the same taste in men, we don't hold that against each other."
READ: These Photos of Taylor Swift's Apartment Will Make You Want to Give Your Room a Makeover
2 On giving back: "If you look at Oprah, she's made so many people happy over the years. She's made so much money, but she's given so much of it away. . . . Same thing with Angelina Jolie. She's been so productive, but she's used that position to better other people's lives, and I think that's where I'd want to be."
READ: 10 Taylor Swift Looks We Want to See From Her New Clothing Line
3 On how her view of dating changed: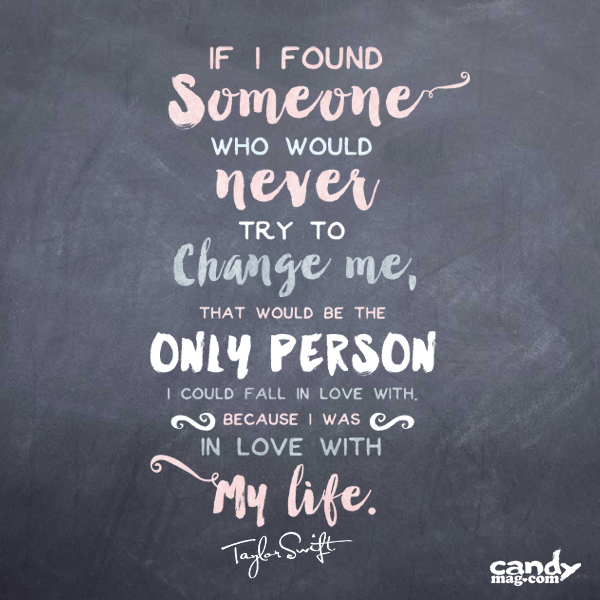 ADVERTISEMENT - CONTINUE READING BELOW
"That was the way that I decided to go on with my life. Not looking for anything, not necessarily being open to anything, and only being open to the idea that if I found someone who would never try to change me, that would be the only person I could fall in love with. Because, you know, I was in love with my life."
READ: How to Throw a 4th of July Party According to Taylor Swift
What lessons have you learned from Taylor Swift, Candy Girls? Let us know in the comments or via Twitter @candymagdotcom. We always love hearing from you. :)