In this day and age, it's super easy to record moments from your everyday life. Anywhere you look and turn, people have camera phones ready to capture those rare and random images. But there are just days when you can't deal with having your photo taken—maybe when you just arrived at your barkada's fave cafeteria and you feel gross after commuting, or it's that time of the month when you just feel ugly (you aren't, but hormones).
Thanks to music sensation Taylor Swift we got a few ways on dealing with people who just want to take your photos when you're not really into having one—ahem, friends, stop taking candid shots and posting them online, puh-lease. We rounded a few tips and tricks from T-Swizzle below in hopes of helping you deal with this problem.
1 Walk bakwards.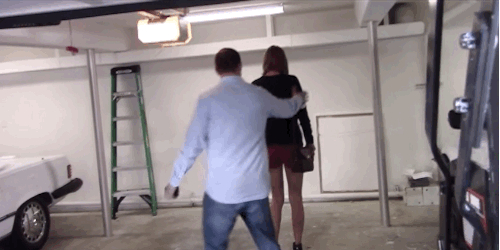 via mtv.co.uk
ADVERTISEMENT - CONTINUE READING BELOW
Tay-Tay recently made the explanation on her blog when she was photographed hiking backwards outdoors. "I saw the guy with the camera and wasn't in the mood so I hiked the whole trail backwards and my security told me when to make turns," she said.
READ: #BigWeekend: Taylor Swift, 5SOS, Hozier, and More Acts You Shouldn't Miss This Year
2 Wear a pair of pretty sunnies.
3 Put the focus on something else.
4 Make use of your hair.
5 Embrace your fun side.
Sometimes your friends and loved ones just want to capture your moments in your natural habitat. It can get annoying, but you can just remind them not to post those photos on social media.
Got more tips on how to deal with this dilemma? Share them with us in the comments or via Twitter @candymagdotcom. We always love hearing from you. :)
ADVERTISEMENT - CONTINUE READING BELOW