While Taylor Swift played a small role in the dystopian film, The Giver, the pop singer has made quite an impression on his co-star Jeff Bridges. The Academy Award-winning actor tells us that they "played piano together" and "jammed a little bit" in between working on their scenes for the movie, which was based on Lois Lowry's best selling novel of the same title. Now we're wondering what these 2 played and sang together on the set? Hit the play button to watch Jeff talk more about his co-star.
T-Swizzle's BFF, Lorde, is on today's news roundup, too! Lorde appeared on The Tonight Show Starring Jimmy Fallon earlier where she performed her song from The Hunger Games: Mockingjay Part 1, "Yellow Flicker Beat," and told her story of that moment when she pretended to be her BFF's manager. Listen to her hilarious tale by hitting the play button below.
The Vamps are setting a good example by taking part in the 2014 Teens for Jeans campaign, a movement to help homeless teens in the United States. The boys kicked off the campaign recently with an acoustic performance of Magic!'s "Rude," encouraging teens to do something that will leave a good mark in their own communities, too. Watch a snippet from event in their video below. Are you in the US and want to take part on the campaign, too? Visit www.dosomething.org.
ADVERTISEMENT - CONTINUE READING BELOW
Philippine clothing brand Artwork just launched the beautiful tees from their latest line, ARTWORK COLLAB! + COLLAB! earlier today. We are in love with the designs done by the country's best visual artists who worked in pairs on each tee design: Romeo Lee x Ryan Villamael, JP Cuison x Apol Sta. Maria, Mariano Ching x Yasmin Sison, Dex Fernandez x Lynyrd Paras, and Ryan x Garvos/Everywhere We Shoot! Each duo combined their individual artistic styles in one beautiful tee to encourage today's youth to support the local visual art scene. The latest tees from Artwork will soon be available in selected Artwork branches nationwide. For more details, visit www.facebook.com/artworktshirts.
Are you excited for Chloe Grace Moretz's upcoming dystopian film, The 5th Wave? We have new shots showing her in character while she was filming in Georgia with the cast.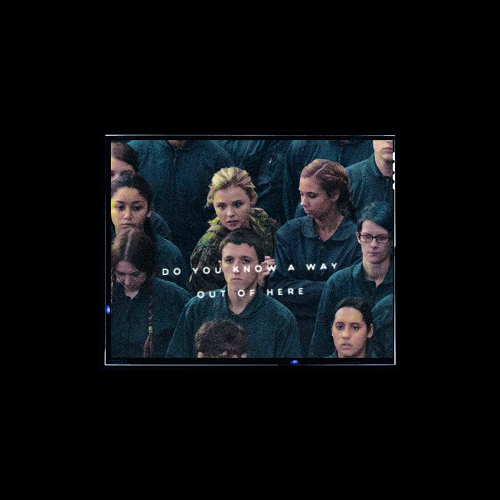 via sofiaisthere.tumblr.com
Got your own gossip to share? Let us know in the comments or tweet us @candymagdotcom. We always love hearing from you. :)