By now, you've probably watched To All The Boys: P.S. I Still Love You more than once (If not, you totally should). Lara Jean Covey and Peter Kavinsky are dating for real, but John Ambrose McClaren from Model U.N. (aka another recipient of LJ's letters) suddenly enters the picture. If only our love life was as exciting as Lara Jean's!
Peter K. may have cemented his spot as the Internet's boyfriend, but John Ambrose brings in a different set of charms to the table, thanks in part to the actor who played him in the sequel, Jordan Fisher.
Prior to joining the beloved TATB franchise, you may have seen the 25-year-old actor in Disney's Teen Beach movie series. Jordan is also quite the musical powerhouse—he played Mark Cohen in the 2019 live production of Rent as well as John Laurens and Philip Hamilton in the 2016-2017 Broadway production of the hit musical Hamilton. Makes sense, considering how Jordan revealed that the piece he played on the piano during that cute moment with LJ was totally impromptu!
ADVERTISEMENT - CONTINUE READING BELOW
Aside from the improvised piano piece, we got to talk to the TATB star about his role in the To All The Boys series as well as who he thinks Lara Jean will end up with in the end.
Candy: How was it coming into a franchise that was very well-received, playing the crucial role of John Ambrose McClaren?
Jordan Fisher: Coming into the project was really quite lovely. Obviously everybody knew that they created something really special with the first film, so it was so much about kind of recreating and redefining the magic of that first film in a very new and very different way with more people and more ethnic diversity; it was just a really beautiful thing. I'm honored to be a part of the universe of To All The Boys. We all love our characters so deeply, so pressure. John Ambrose is the sweetest guy and it was a lot of fun to play. 
C: Personality-wise, John Ambrose seemed like the perfect match for Lara Jean. Is there anything about him you personally would consider a flaw?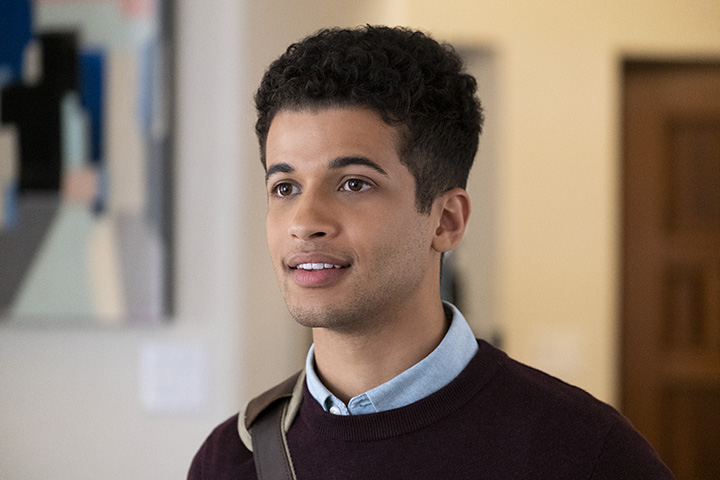 JF: Honestly, no one's flawless, but with John Ambrose being a fictional character, I think that he's the closest to being actually flawless. I can't think of any flaws where John Ambrose is concerned. He's just a sweet guy that found himself in a weird predicament and didn't want to be a home wrecker once he found out and was able to take some steps back and reevaluate things. I mean, this all happened at the expense of John Ambrose, right? So no, I think he's pretty almost perfect. 
ADVERTISEMENT - CONTINUE READING BELOW
C: Were there any unscripted moments you had while filming that ended up making it to the final cut? 
JF: The piano scene wasn't mapped out for me specifically, they kind of wanted me to just do my own thing where the music was concerned. So, I was obviously thrilled and honored to be able to do that; it was pretty awesome.
C: If you weren't playing John Ambrose, who would you have wanted to end up with Lara Jean, Peter or John Ambrose?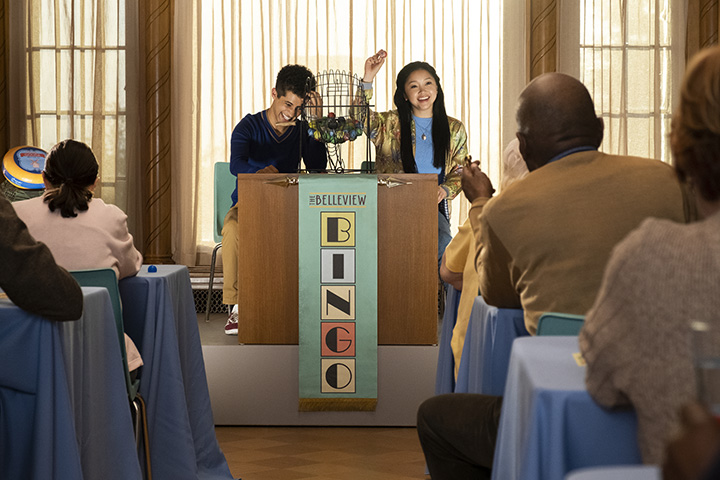 JF: I mean listen, this is coming from an unbiased place. Honestly, I love the idea of Lara Jean and Peter Kavinsky working things out and getting back together, that's the realistic nature of a relationship and to have a healthy relationship is learning and communicating and ultimately not just throwing it away. I do ultimately think that Lara Jean and John Ambrose end up together in the long run.