All Access
Superhero Season
A dossier on the crime fighters taking over TV.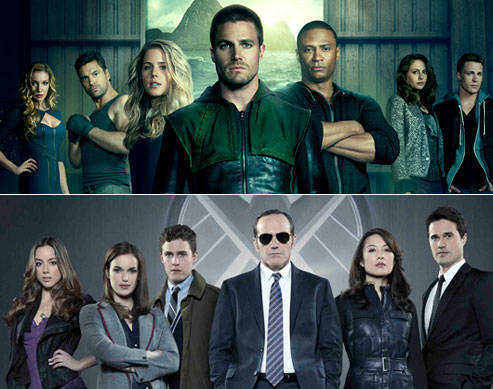 PHOTOS The CW, ETC, Fox, JackTV
After years of supernatural TV shows comes another super trend: live-action superhero shows. The last wave was in the early double O's; think Smallville and Heroes. Now we have three of them on TV, with a few more in the works.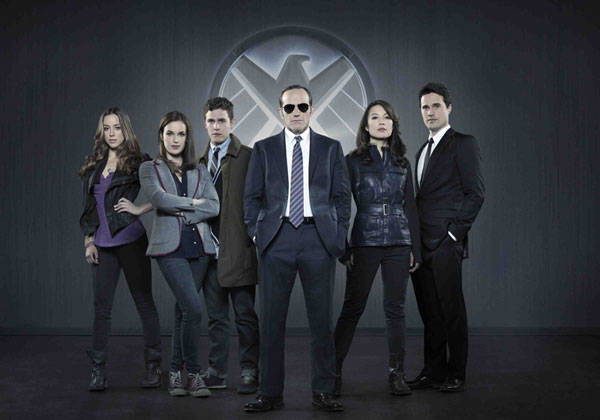 Marvel's Agents of S.H.I.E.L.D. (Saturdays, 9:50 pm, Fox)
ADVERTISEMENT - CONTINUE READING BELOW
The Big Draw: The Marvel universe and Joss Whedon's magic. If you loved The Avengers, this show is a must-watch. It takes place after the Battle of New York, and Agent Coulson—stabbed to (apparently fake) death by Loki in the movie—is miraculously alive and running the show.
CONTINUE READING BELOW
Recommended Videos
The Superheroes: Don't expect Thor or Captain America to appear anytime soon—although Nick Fury did have a pitch perfect cameo! This show focuses on the little-known heroes and humans protecting the earth.
The Vibe: Action-packed (duh), funny, sometimes cheesy.
OTP to Watch For: Scientists Leo Fitz and Jenna Simmons, who are so inseparable that everyone calls them "FitzSimmons." So far it's all very friendly, but the chemistry is palpable.
Did You Know? Showrunner Joss Whedon is also the brains behind some of the best things ever in pop culture: Buffy the Vampire Slayer, Firefly, Dr. Horrible's Sing-Along Blog, and The Cabin in the Woods.
ADVERTISEMENT - CONTINUE READING BELOW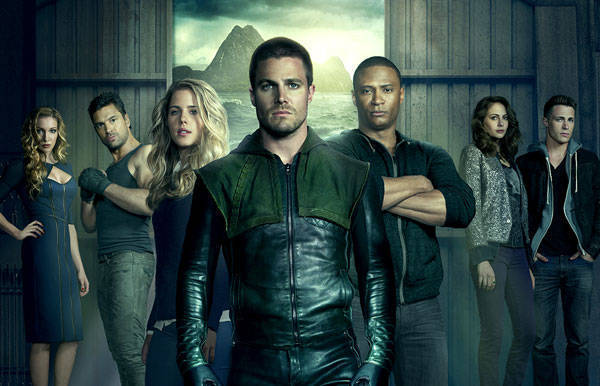 Arrow (Sundays, 8 pm, JackTV)
The Big Draw: Stephen Amell/Oliver Queen's abs. And arms. And jaw line. Kidding! Sort of. Most geeks give it the stamp of approval because it's a pretty good adaptation of the comic books.
The Superheroes: No superpowers in this universe (so far); it's all human strength, tactics, and weaponry. Although that might change with the introduction of Barry Allen a.k.a. The Flash, who will be played by former Warbler Grant Gustin this season. A possible spin-off is in the works!
ADVERTISEMENT - CONTINUE READING BELOW
The Vibe: A bit dark, but tempered with pun-ny lines.
OTP to Watch For: Oliver and computer whiz Felicity Smoak. Felicity actually went from bit role to major player, like, right-next-to-Oliver-on-the-poster major because of the undeniable "Ollicity" chemistry.
Did You Know? Whovian Candy Girls, how cool is it that Captain Jack is evil Malcolm Merlyn, and that River Song is Laurel's mom? The producers are apparently huge fans of Doctor Who. Allons-y!
ADVERTISEMENT - CONTINUE READING BELOW
The Tomorrow People (Saturdays, 8 pm, Jack TV)
The Big Draw: Based on the '70s British series, The Tomorrow People is as fantastical as Arrow is "realistic." Telekinesis, teleportation, telepathy—you name it, they've got it.
The Superheroes: The Tomorrow People are a genetically advanced group who are being hunted by paramilitary scientists.
The Vibe: There's something... off about the storyline and group chemistry, but maybe things will get better with enough time for the show to breathe and grow.
Did You Know? Robbie Amell, who plays the lead guy, is Stephen Amell's cousin!
These legless seats make great accent pieces for small spaces.
Give these films a try as you move through this stage in your life.
Some had college majors totally far off from music.
The result is absolutely hilarious!
For that authentic overexposed + grainy effect!
Like most fashion enthusiasts, Lexy dreamt of making her own clothes.
Your dye job will be your little secret!
The construction of her new house will start this year.
It all comes down to figuring out the best ways to style a crop top that best serves your physical features.
From The Candy Bulletin Community