ADVERTISEMENT - CONTINUE READING BELOW
If you thought it'd be weird to see Ansel Elgort and Shailene Woodley together again in Insurgent after slaying our hearts as star-crossed lovers in The Fault in Our Stars, you can rest assured that they're just like any other pair of siblings in this movie. They argue, they annoy each other, they watch the life slowly drain out of the other... wait, that's just Caleb (Ansel), who simply stands by as Tris (Shailene) fights for her life (spoilers start here!) not once but twice! (His first instinct is to run away and save himself as you can see in this not-so light sparring between Tris and Peter.)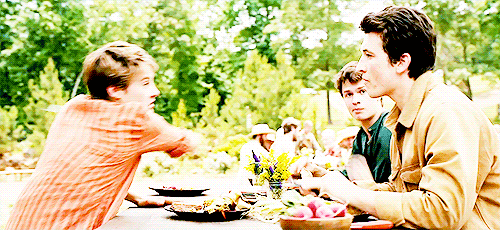 via nude-nightingale.tumblr.com
ADVERTISEMENT - CONTINUE READING BELOW
The first time Caleb leaves Tris hanging is right after she saves him from a Factionless who's out for blood. Too shocked by his first kill, he can't get himself to help his sister fight off the guy who's choking her to death. The second time, he has no excuse—except his belief in Erudite leader Jeanine's version of the greater good—as he reveals to Tris that he's working with her archenemy and takes away her bargaining chip at the same time.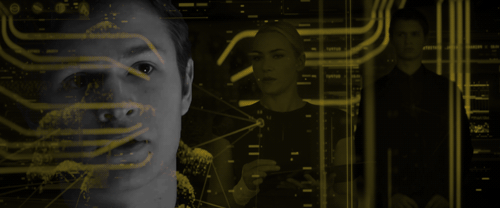 via be-brave-to-be-free.tumblr.com
ADVERTISEMENT - CONTINUE READING BELOW
Book readers know about Caleb's many unsavory acts, and while the movie doesn't explicitly say if Caleb has been working for Erudite all along, it still paints him as a sneaky, cowardly character. Ansel, to his credit, humanizes Caleb with his big brown eyes that show remorse but also determination as Caleb believes he's genuinely doing the right thing—and doesn't that kind of faith make the most dangerous kind of enemy?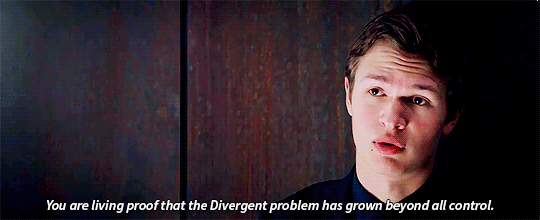 via ansels-elgort.tumblr.com
ADVERTISEMENT - CONTINUE READING BELOW
Props to Ansel if you find yourself hating Caleb's guts since it wasn't so long ago that he was making us swoon with Gus's easy smiles and metaphorical cigarettes. That's what you call ~acting~.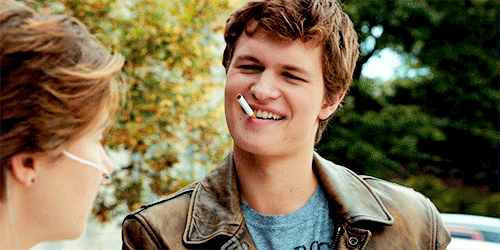 via stilinchesterr.tumblr.com
Catch Insurgent at SM Cinemas using the e-PLUS loyalty card and earn points to get freebies like a complimentary movie pass for every five movie titles, free popcorn for every P500 and P1000 reload purchases through BDO ATMs and VMobile, and more. Follow @eplustaptopay for more details.
ADVERTISEMENT - CONTINUE READING BELOW