Klaus (Joseph Morgan) puts a plan in motion that will give him even more power, but even with the unwilling participation of werewolf Ray Sutton (guest star David Gallagher), things don't go exactly as Klaus planned. Damon (Ian Somerhalder) and Alaric (Matt Davis) reluctantly go along with Elena's (Nina Dobrev) new strategy to find Stefan (Paul Wesley), leading Damon to a dangerous fight with an unexpected enemy.
Jeremy (Steven R. McQueen) turns to Matt (Zach Roerig) for help as he continues to try to understand what the ghosts from his past want from him. Unaware that Caroline (Candice Accola) is in need of his help, Tyler (Michael Trevino) faces an emotional confrontation with his mother (guest star Susan Walters).
The Vampire Diaries airs every Tuesday at 8 p.m. on ETC.
ADVERTISEMENT - CONTINUE READING BELOW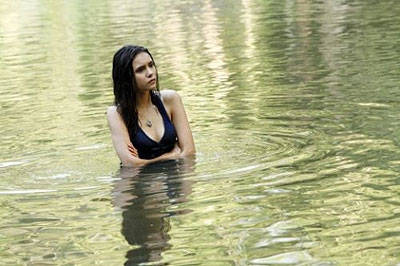 ADVERTISEMENT - CONTINUE READING BELOW