It's graduation day at Mystic Falls. And the dead are still walking amongst them. Watch the preview below for a sneak peek at the season finale.
Who thinks that Bonnie isn't really joining her grammy when the veil goes back up (if it even goes up)? Raise your hands!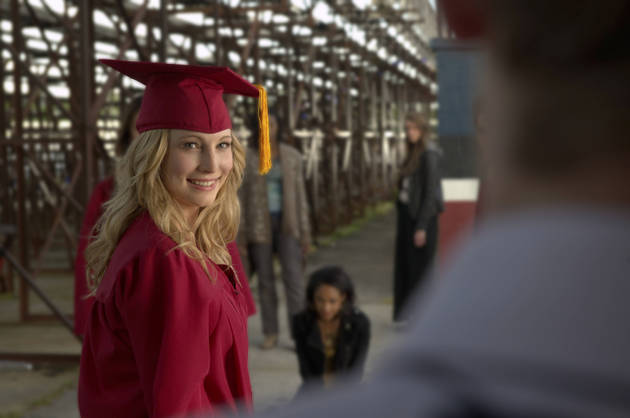 What do you think you're smiling about Caroline? Hmm.
ADVERTISEMENT - CONTINUE READING BELOW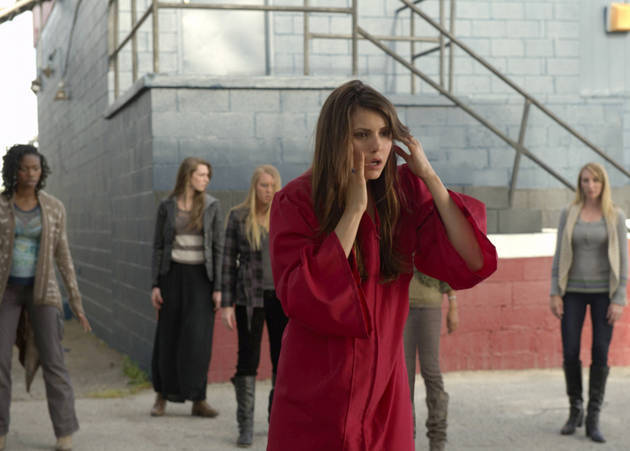 Something tells us these people behind Elena mean business.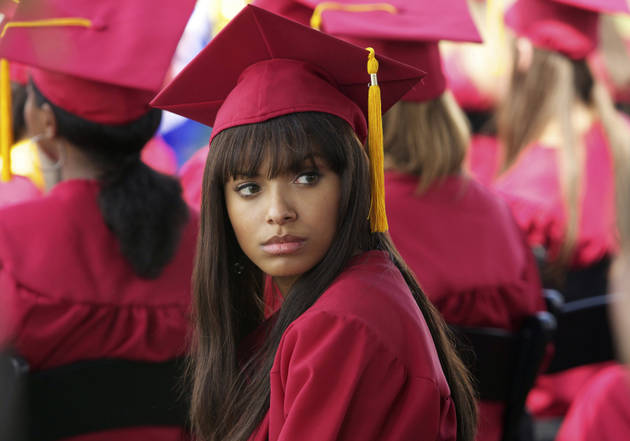 Oh, Bonnie Bennett. What ever will we do with you?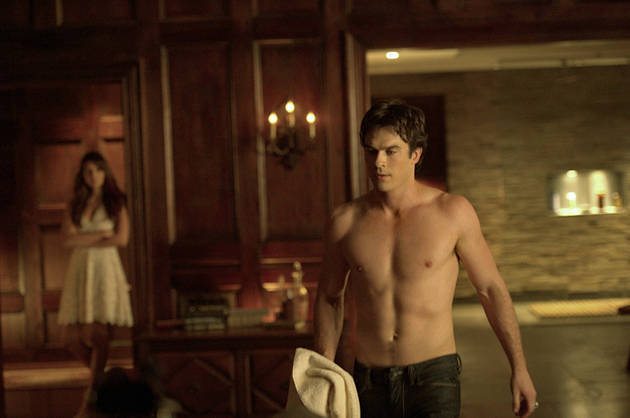 And just because, we'll leave a photo of Damon here. You're welcome.
Find out what happens on a new episode of The Vampire Diaries on Tuesday at 8pm on ETC.