As Mystic Falls prepares to celebrate the traditional Illumination Night, the town is invaded by spirits of the dead. After a particularly violent encounter with an angry spirit, Damon (Ian Somerhalder) asks Bonnie (Katerina Graham) to find the reason behind the ghosts' surprising power.
Elena (Nina Dobrev) convinces Jeremy (Steven R. McQueen) to use his connection to the other side to help her find a new way to reach Stefan (Paul Wesley), leading Jeremy to a terrible choice. Finally, Alaric discovers a long-hidden clue to the past. Candice Accola and Zach Roerig also star.
The Vampire Diaries airs every Tuesday at 8 p.m. on ETC.
ADVERTISEMENT - CONTINUE READING BELOW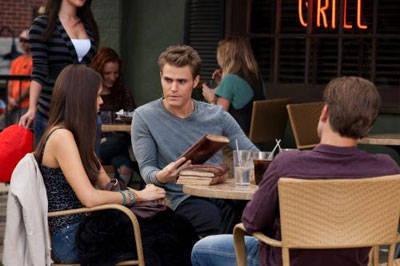 ADVERTISEMENT - CONTINUE READING BELOW