Elena (Nina Dobrev) is surprised to receive an invitation to a formal ball, and when Damon (Ian Somerhalder) and Stefan (Paul Wesley) hear the party is being hosted at Klaus' newly renovated mansion, they both insist on attending the event with her.
Caroline (Candice Accola) and Matt (Zach Roerig) also receive invitations to the ball from unexpected admirers. At the elegant party, Elena learns of a horrifying plan that could lead to numerous deaths and she must decide whom she can trust.
Caroline discovers a side of Klaus (Joseph Morgan) no one would have suspected. Finally, after an evening of violence and dashed hopes, Damon finds a new way to cope.
The Vampire Diaries airs every Tuesday at 8 p.m. on ETC. Click here if you love TVD!
ADVERTISEMENT - CONTINUE READING BELOW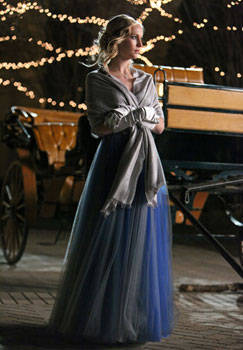 ADVERTISEMENT - CONTINUE READING BELOW