Cassie (Brittany Robertson) turns to Adam (Thomas Dekker) when she uncovers a secret about herself that she needs to keep from the rest of the Circle, including Diana (Shelley Hennig).
Meanwhile, Diana is thrilled when her grandmother Kate (guest star Stefanie Kramer, Hunter) drops by for a visit, but Charles (Gale Harold) is suspicious of his mother's motives after Kate takes an unusual interest in Cassie.
Faye (Phoebe Tonkin) recruits a mysterious stranger named Lee (guest star Grey Damon, Friday Night Lights) to help her with a spell that could change the balance of the Circle forever. Jessica Parker Kennedy and Natasha Henstridge also star.
Catch The Secret Circle every Tuesday at 9 p.m. on ETC.
ADVERTISEMENT - CONTINUE READING BELOW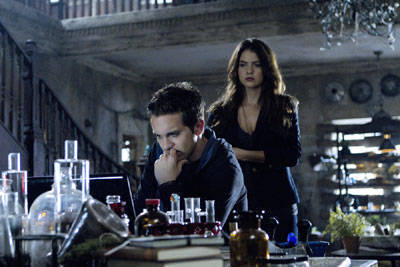 ADVERTISEMENT - CONTINUE READING BELOW