In an effort to distance herself from the Circle and establish a normal teenage life in Chance Harbor, Cassie (Brittany Robertson) befriends Sally Matthews, a non-witch. Concerned their powers are getting out of control, Diana (Shelley Hennig) pushes everyone to bind the Circle, but Faye (Phoebe Tonkin) is thrilled with the increase in her powers and refuses to participate, while Melissa (Jessica Parker Kennedy) flirts with Nick (Louis Hunter) despite Faye's warnings.
Meanwhile, Adam (Thomas Dekker) fights his growing feelings for Cassie, but circumstances continue to throw them together, forcing Cassie to make a decision.
Gale Harold, Natasha Henstridge, and Ashley Crow also star.
Catch The Secret Circle every Tuesday at 9 p.m. on ETC.
ADVERTISEMENT - CONTINUE READING BELOW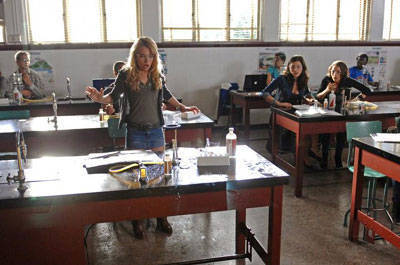 ADVERTISEMENT - CONTINUE READING BELOW