Hanna (Ashley Benson) and the girls are still perplexed by Lucas' (Brendan Robinson) disappearance on the night of Caleb's (Tyler Blackburn) surprise birthday party.
Spencer (Troian Bellisario) and Aria ( Lucy Hale) go on a mission together, and Maya (Bianca Lawson) and Emily (Shay Mitchell) go on a date. Meanwhile, things still look bad for Ezra (Ian Harding) and Aria, who will be spending more time with Holden (Shane Coffey).
Pretty Little Liars airs every Saturday at 8 p.m. on ETC.
ADVERTISEMENT - CONTINUE READING BELOW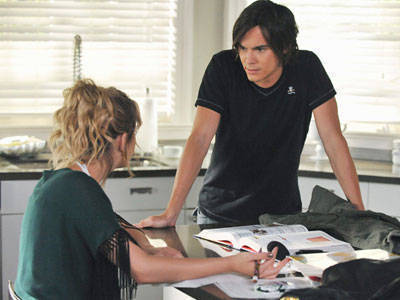 ADVERTISEMENT - CONTINUE READING BELOW