One father has a guilty conscience, one has a daughter he doesn't trust, one is hiding a secret from his daughter, and the other father is MIA—all-in-all, it is not the ideal time for Rosewood's Annual Father-Daughter Dance.
With fathers looking to make amends and daughters trying to keep the peace, the annual dance looks to be anything but fun.
Pretty Little Liars airs every Saturday at 8 p.m. on ETC.
ADVERTISEMENT - CONTINUE READING BELOW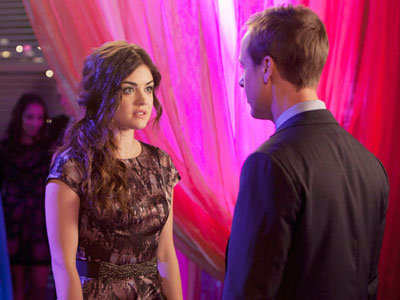 ADVERTISEMENT - CONTINUE READING BELOW